FM Broadcast RFI Kit - AC/DC/Audio/Control, RFI Range: 20-250 MHz, 13 filters
RFI-FM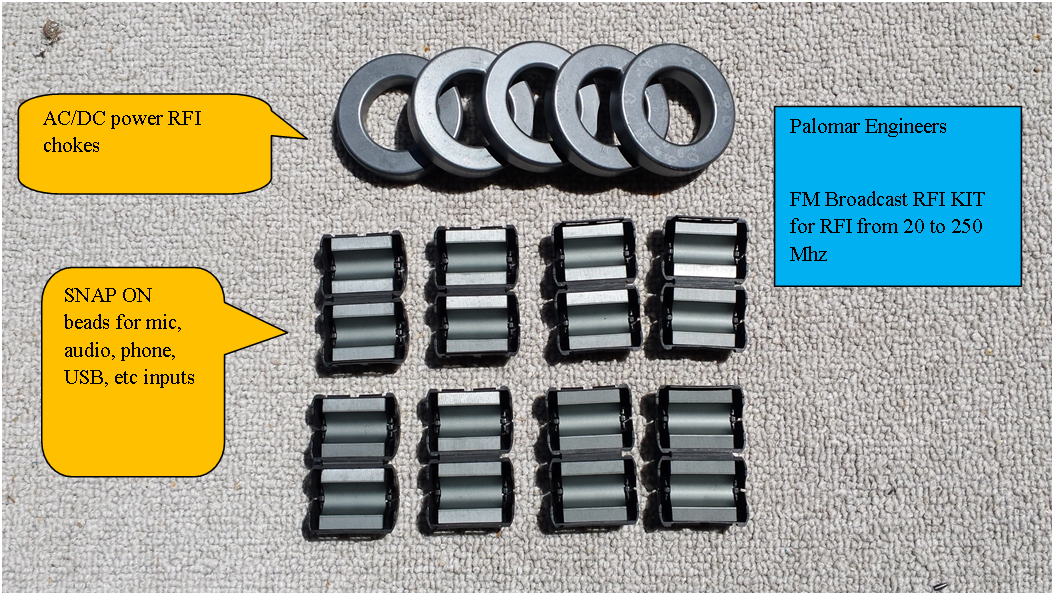 This RFI kit is designed to suppress RFI caused by FM broadcast transmitters in the range of 88-108 MHz and is useful for RFI signals from 20-250 MHz.
The kit contains large ferrite toroids for the AC/DC power lines and snap on beads for input cables (like mic and mixer input cables) of RFI effected devices.
The beads are easy to use, don't require modification of the protected equipment and work in almost all cases, even when plug-in filters fail.
Rings have 1.4″ hole and SNAP ON filters have 1/2″ hole – mix selected for the frequencies of interference. 5 rings, 8 Snap On beads included.