DC Voltage Common Mode Noise Filter - Marine, RV, Communications, 600 Volts/30 Amps
RFI-DC-30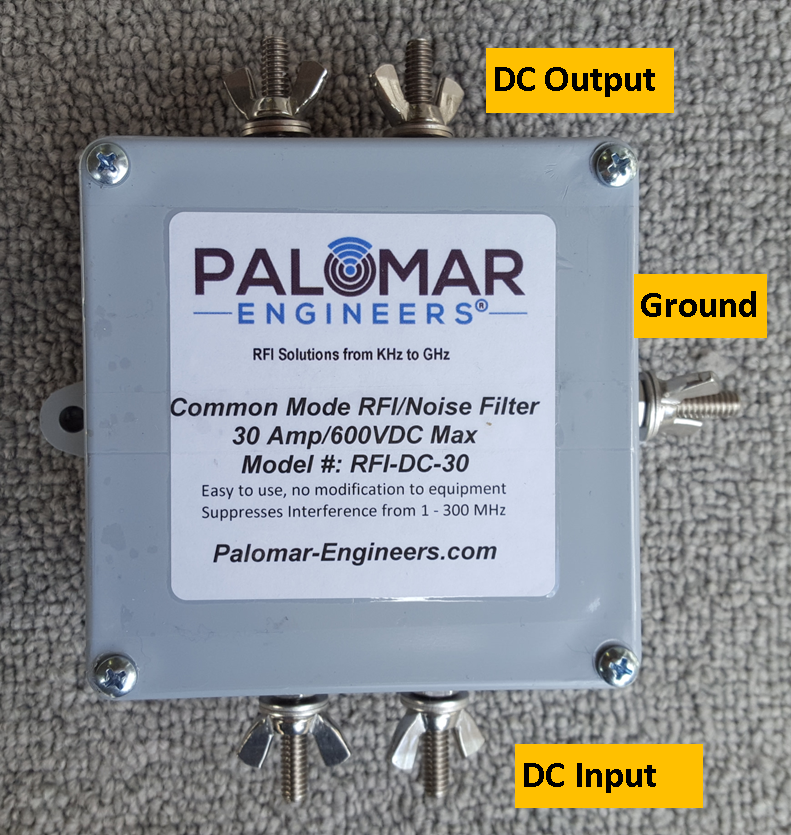 DC Common Mode Noise Filter for marine, RV, mobile, portable and fixed station HF operations
The RFI-DC-30 is a common mode noise filter for DC powered equipment up to 30 amps and 600 VDC at 105 degrees C and provides effective dual suppression of common mode current with individual chokes on the positive and negative cables in the HF frequency range from 1-61 MHz (beneficial up to 160 MHz). Very useful for suppressing noise from generators, inverters, battery chargers, solar panels, wind generators, and other noise producing devices sharing the same DC power bus. Simple to install between noise source and noise victim without any modifications to either device.
The enclosure box is a PVC 4″ x 4″ x 2″ weather resistant enclosure with 1/4″ stainless hardware for ease of connection to DC voltage circuits and (optionally) to ground for greater attenuation of the common mode current present on the DC positive and negative lines.
UPC:Does not apply
MPN:RFI-DC-30
Type:NEW
Country/Region of Manufacture:United States
Filter Power Rating (PEP watts):n/a
RFI Suppression Range (MHz):1-61 MHz
Enclosure Size (inches):4 x 4 x 2
:1
:59.95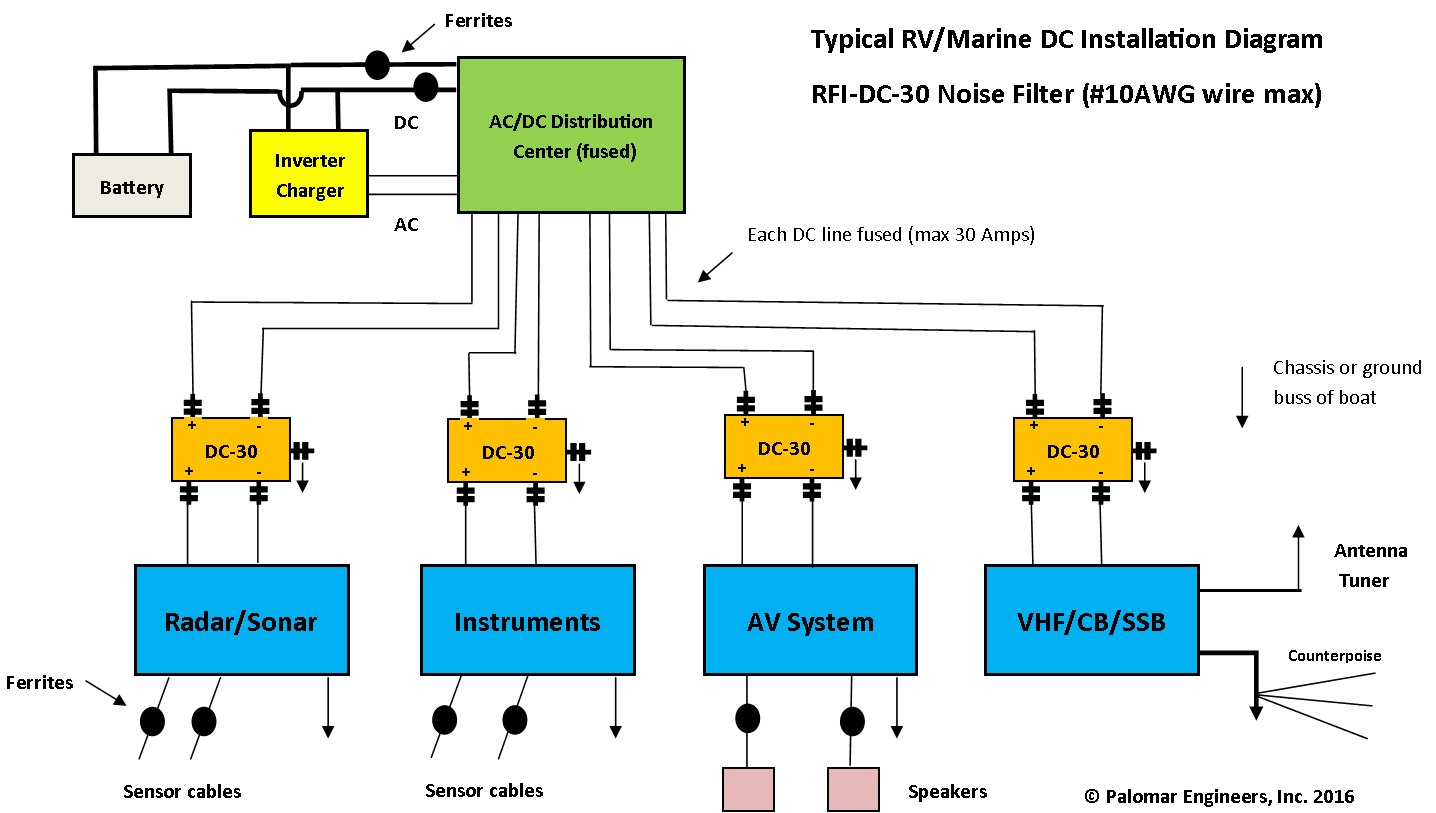 Mobile RFI kits work two ways: They suppress RFI from on board computers and other sensing/control devices in your vehicle that may cause your radio to be a VICTIM of RFI, and second they suppress RFI generated by your radio as a SOURCE which may affect your on board computers or other devices. Mobile operations of HF radios (1-30 Mhz) tend to experience more RFI effects than VHF/UHF mobile stations. If you have both HF and VHF installations in your vehicles, you may need both kits.
To address separate solutions we have developed two separate RFI kits: one for HF (1.8-300 MHz) mobile installations and another for VHF/UHF (30-1000 MHz) mobile installations. Each kit uses the appropriate ferrite mix for the frequency range desired.