AC Cable Noise Filter for Large Plugs - 3" ID
ACCF-3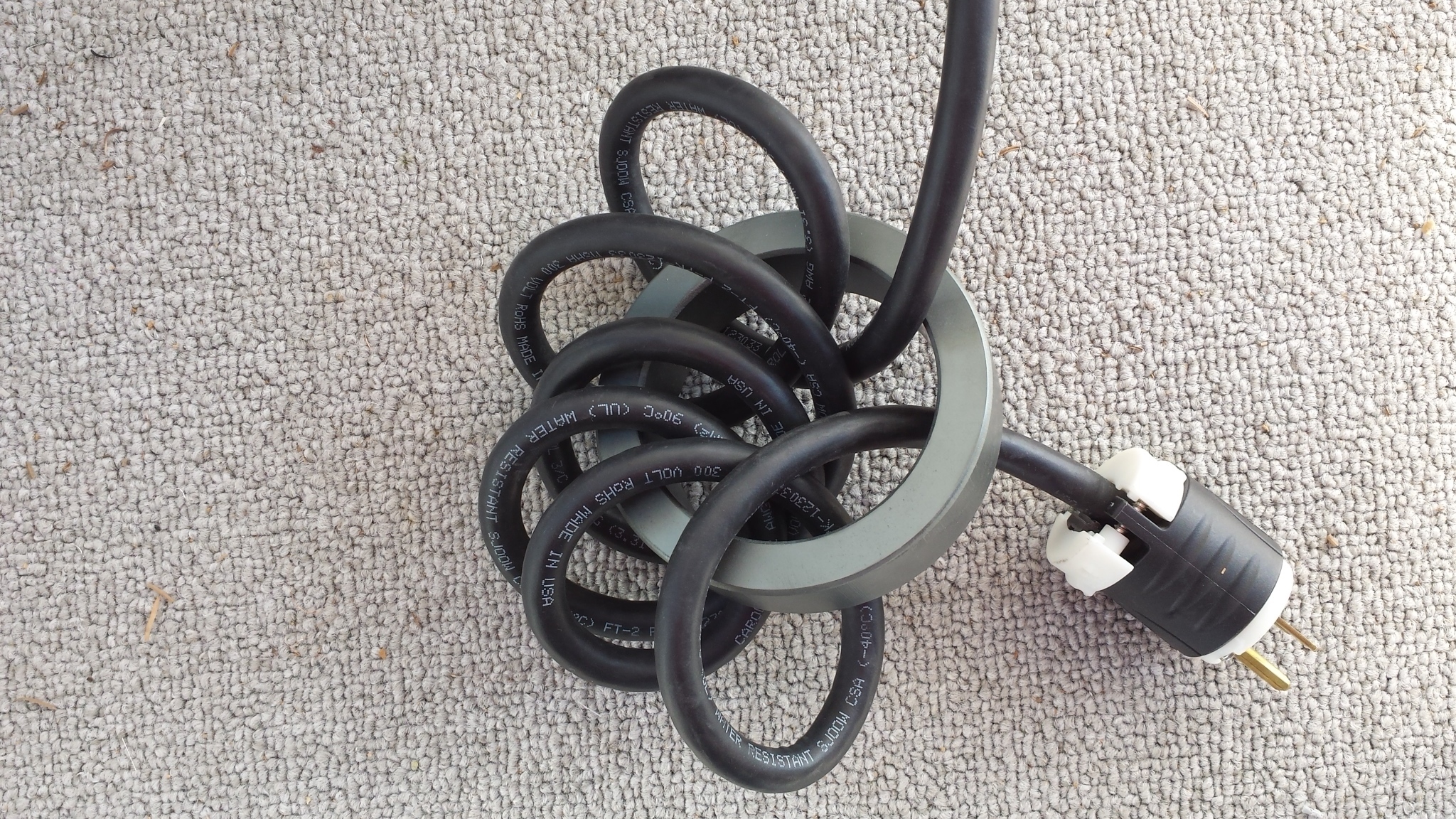 (4″ OD, 3″ ID hole), RFI Noise Suppression Range: 1-300 MHz

Excellent for large cables or multiple cables – use multiple cores for higher choking. Also useful when you need high turns count for high choking with large cable - works on AC or DC power lines and also coax cable lines.
UPC:Does not apply
MPN:ACCF-3
Type:New
Country/Region of Manufacture:United States
RFI Range (MHz):1-300 MHz
ID-B (in/mm):3/76.2
OD-A (in/mm):4/101.6
Height-C (in/mm):1/25.4
Weight (oz/gm):420 grams
Initial permeability:1500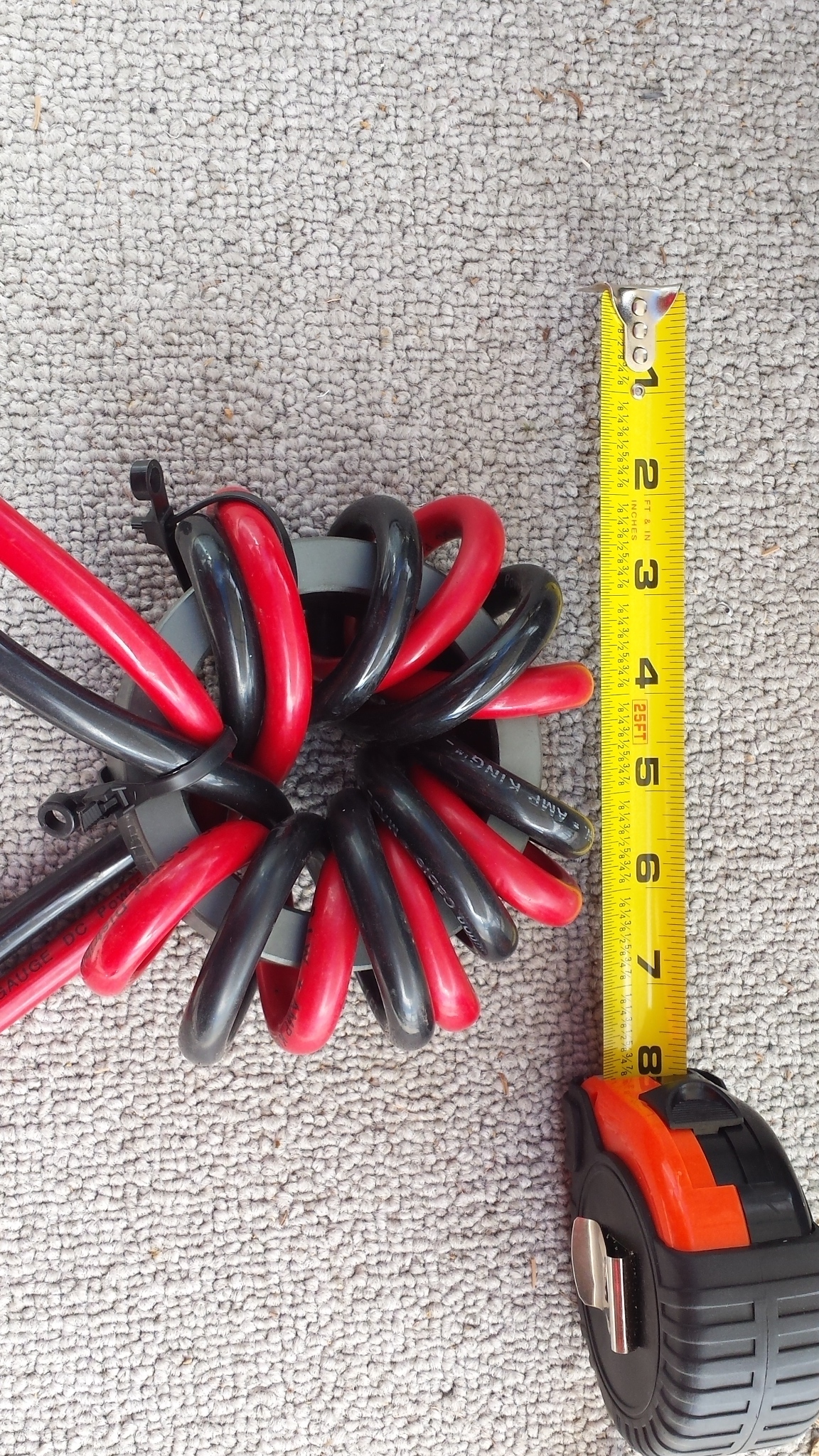 When considering solutions for AM broadcast (550 Khz – 1.8 Mhz) you should consider Mix 77 ferrites available in a variety of shapes and sizes. Choose a size to give the maximum number of turns of the affected wire or cable.
AM broadcast transmits on a low frequency with large antennas. Consequently it takes a large antenna to receive the signals. Typical "antennas" are AC house wiring, phone lines, long satellite or cable TV cables, DSL/CAT5 lines running between rooms, etc. The device wires that connect to these "antennas" need to be choked with as many turns through the ferrite as possible. Some installation examples are shown below on this page.
For AC/ DC power cords and coax cables the F240-77 (2.4″ OD, 1.4″ ID) "Donut" toroid is the most popular. Also available are smaller toroid donuts and Mix 77 beads. Shown below is a graph with 8, 10, and 12 turns through the toroid – obviously more turns has higher choking impedance. Mix 77 toroid products are HERE and Mix 77 small beads (for small wires) are HERE
Shown below is a graph of frequency response verses choking magnitude for a F240-77 in the AM Broadcast band for a 12 turn coil around the toroid. (Same info as above but different frequency range).
Typical Installations for Donut/Ring Toroids
Extra Mix 75 Snap On Beads

HERE

– VERY effective for AM Broadcast RFI