50:800 ohm (16:1) CUBE™ Balun, 1-31 MHz, 1KW/2KW PEP
CB-16-2000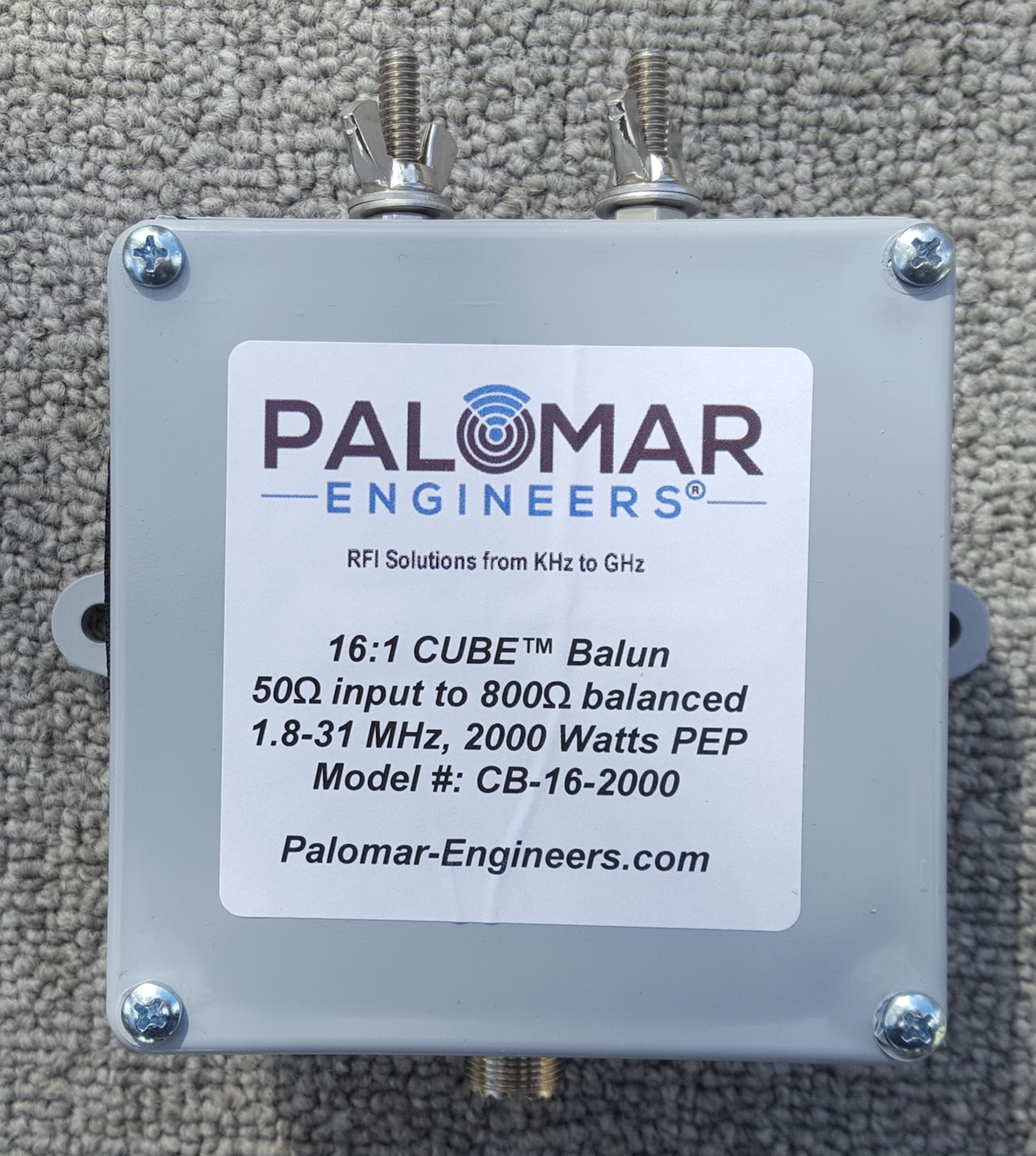 higher power, superior bandwidth to balun designs, dx engineering, array solutions, bytemark, comtek
Model:CB-16-1000/2000
Type:BALUN
Input ohms/Output ohms:50 in/800 out balanced
Frequency Range
PEP Power Rating (watts):1000/2000
Insertion Loss (dB):.2
Input Connector:SO-239 UHF
Output Connector(s):Top Studs/Side Eyebolts
Transformer Topology:broadband binocular core
Hardware Type:Stainless Steel
Enclosure Size:4" x 4" x 2"
Weight (pounds):<2
Antenna Compatability:T2FD, Rhombic, V beam
Output Connector
Top Studs(2)/wingnut (0) Eyebolts on Side/Top Eyebolt (5)
PEP Power Output
1000 Watts PEP (0) 2000 Watts PEP (20)
Input Connector
SO-239 UHF Connector (0) N Connector (5)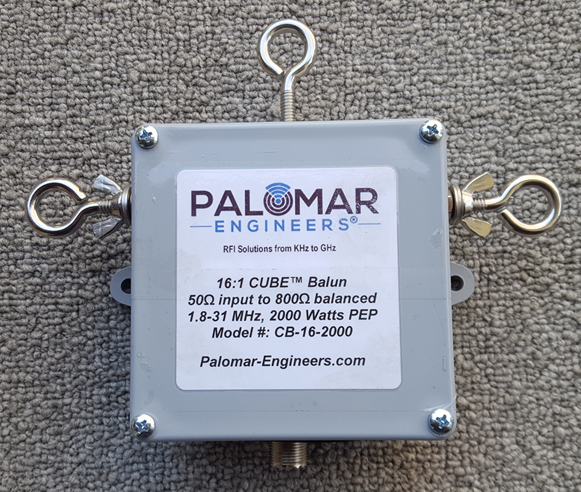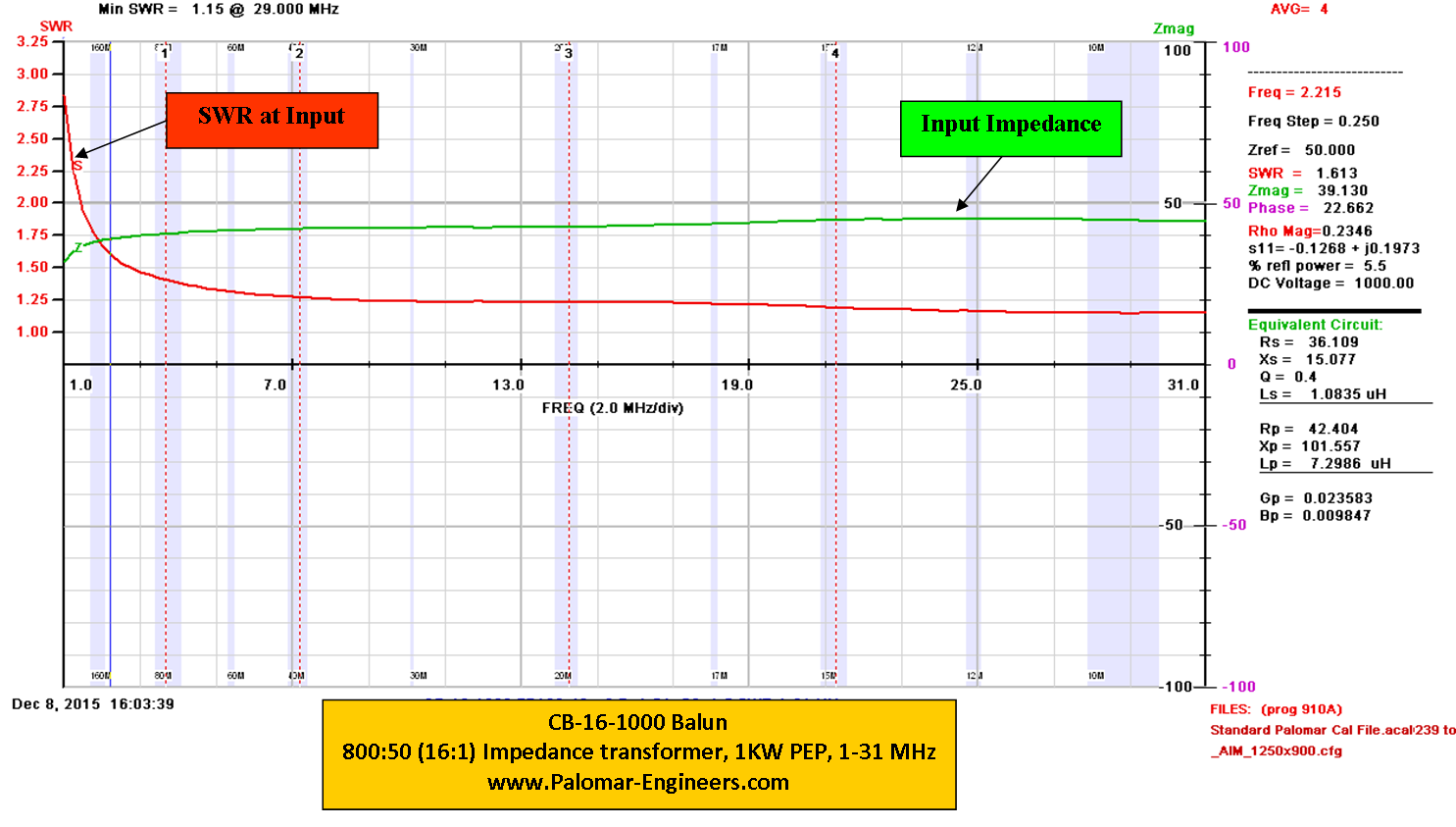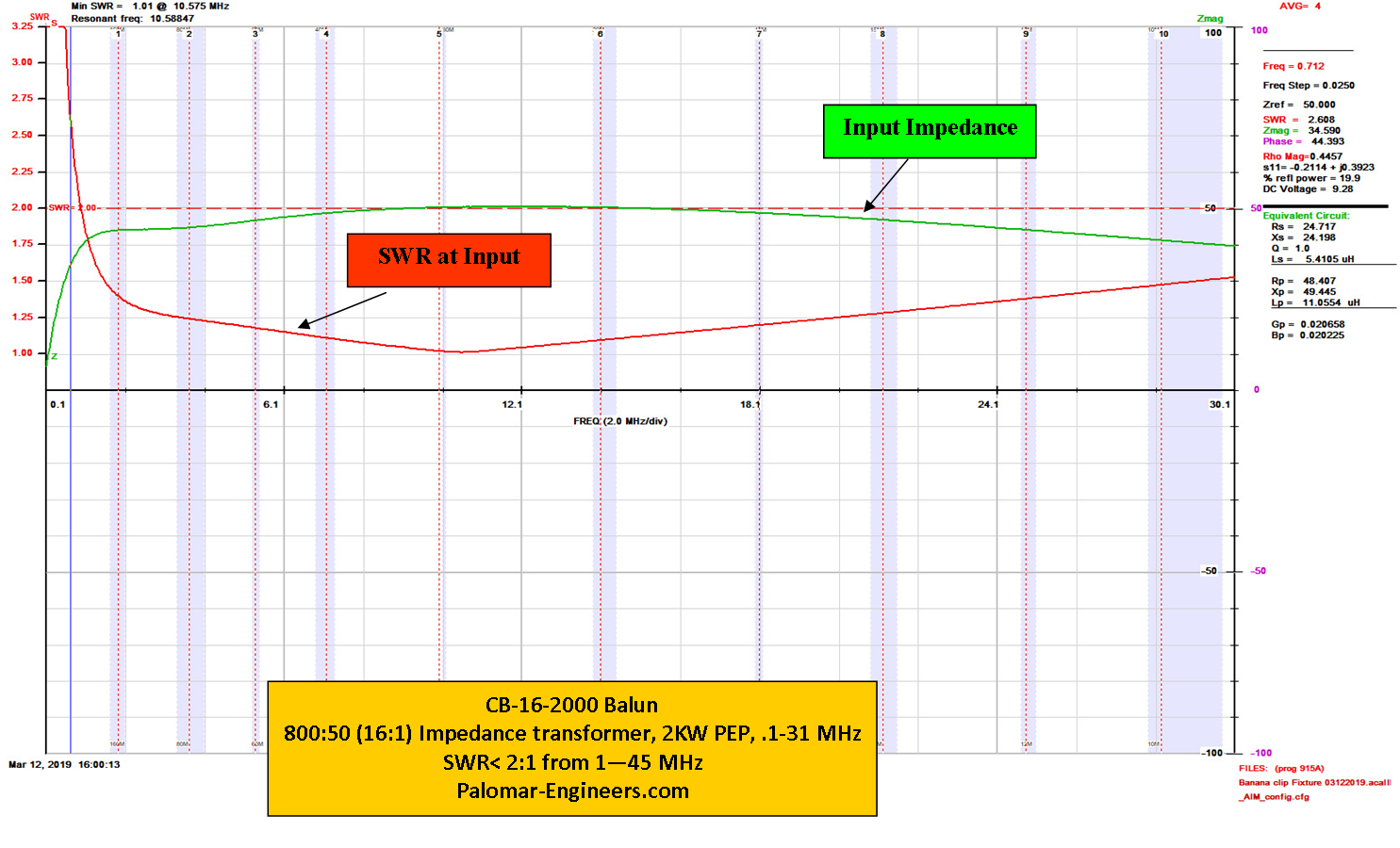 16:1 Baluns are useful between 750-850 ohm balanced loads where the impedance at the end of the feed line is 800 ohms (1/2 wavelength feed line), or high impedance feeds for rhombic, T2FD and traveling wave antennas.
16:1 Ununs are useful between coax and long wires with a load impedance near 800 ohms like a beverage antenna. Shortwave listener antennas also can benefit with the 16:1 unun and it may provide a better match than 9:1 ununs – this means quieter noise levels and stronger signals so you can hear distance stations easier.