Off Center Fed (OCF) 4:1 Balun and Choke Combo, 1.8-61 MHz, 1.5/3/5KW PEP Options, Loop Antennas
CB-4-1500OCF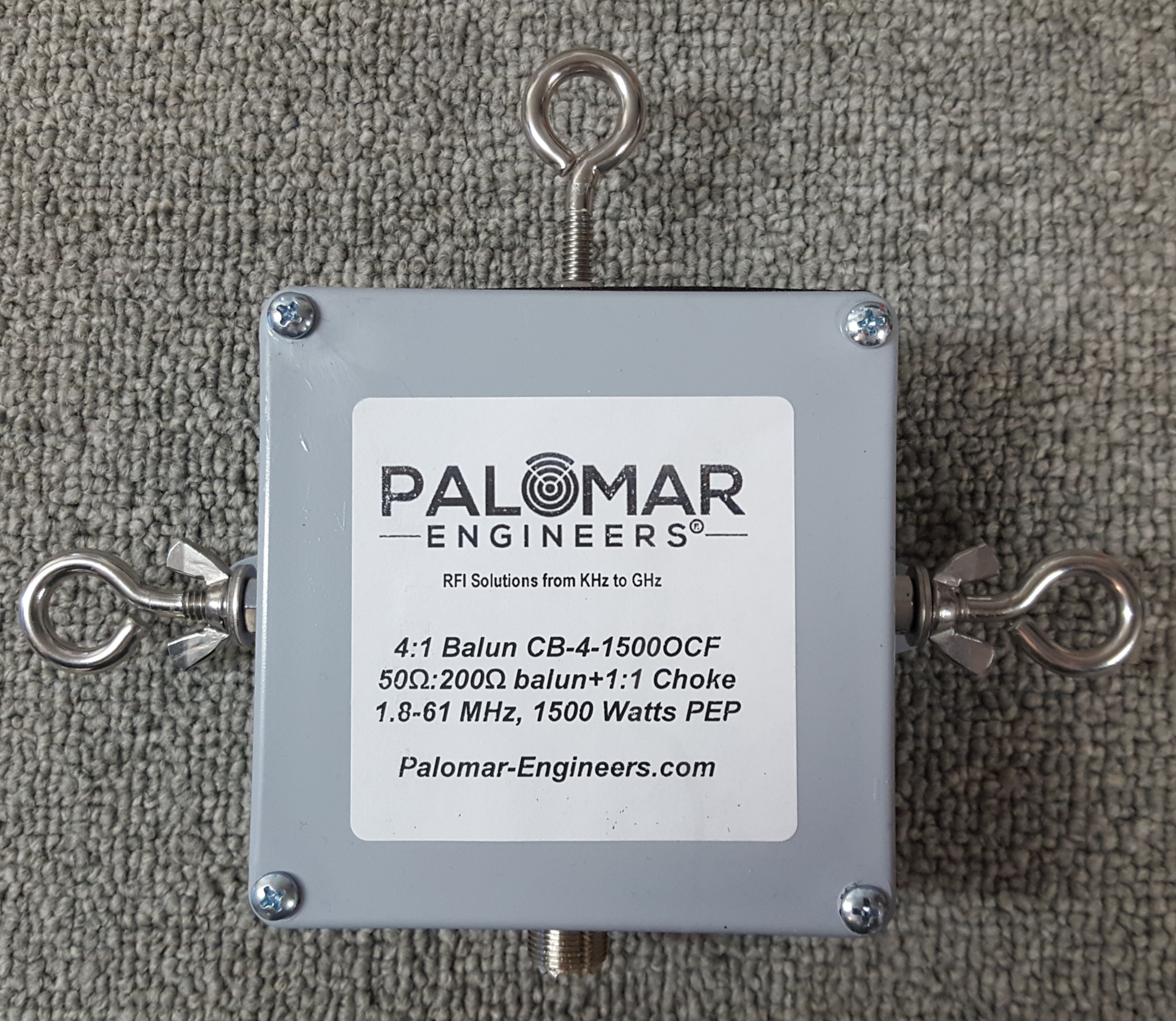 1500 Watt PEP rated 4:1 Current Balun + internal 1:1 Current Balun in one enclosure

After many requests we have created a compact, special balun for OCF and loop (Skyloop or Delta loop) antennas without vertical radiators. The CB-4-1500OCF is a CUBE enclosure containing a multi-core, broadband 4:1 impedance transformer in series with a 1:1 current balun for extra common mode current choking to keep RF current off the outside of the coax braid and on the antenna where it belongs. The extra choking action also means that the coax feed line will not act as a radiator causing unnecessary RF interference (RFI). Rated for full 1500 watts PEP and 450 watts CW (ICAS). 1.8Mhz – 61 MHz.
The CB-4-3000OCF and CB-4-5000 OCF have a frequency range of 1.8-31 MHz and do not cover 6 meters.

CB-4-1500OCF is housed in a 4" x 4" x 2" waterproof housing with SO-239 input and stainless steel eye bolts on the side for ease of connection to your wire antenna. Top eye bolt acts as an antenna hoist. Use this balun combination when you DO NOT have a vertical radiator.
3KW and 5KW are in 6" x 6" x 4" enclosure. 1.5KW is 3 pounds, 3KW is 4 pounds, 5KW is 5 pounds.
We recommend a 29%/71% offset for best all band results. If you use 66%/34% offset, do not use on 15 meters as the impedance mismatch will damage the balun.

UPC:Does not apply
MPN:CB-4-1500OCF, CB-4-3000OCF, CB-4-5000OCF
Frequency Band(s):160-6 meters for 1.5KW size, 160-10 meters for 3KW, 5KW
Country/Region of Manufacture:USA
Input ohms/Output ohms:50 in/200 out
Frequency Range
PEP Power Rating (watts):1.5KW/3KW/5KW
Enclosure Size:4"x4"x 2"(1.5KW), 6"x 6" x 4"(3KW/5KW)
Weight (pounds):3(1.4KW)/4(3KW)/5(5KW)
PEP Power Rating Select
1.5KW PEP Watts (0) 3 KW PEP Watts (50) 5KW PEP watts (90)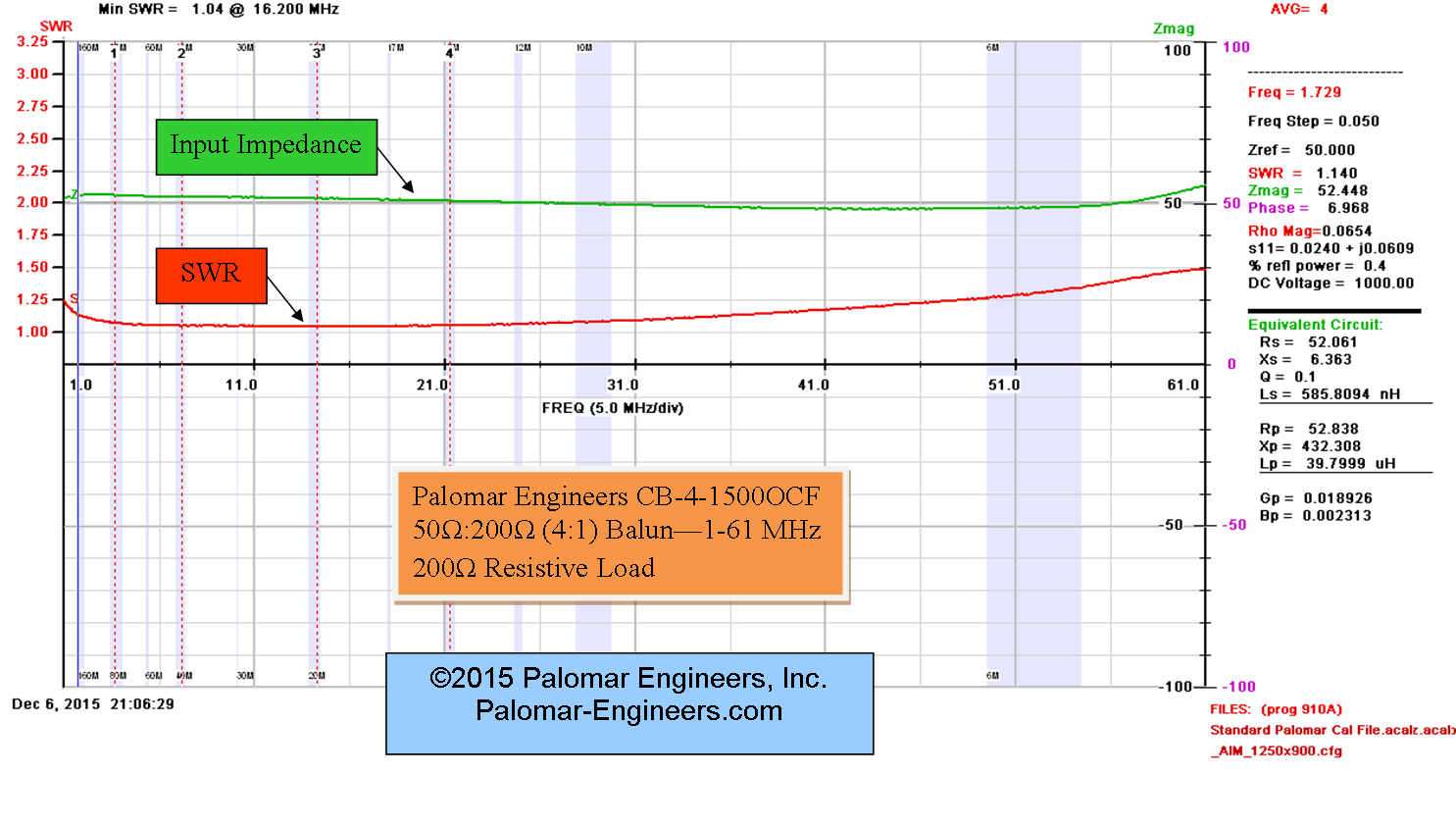 OCF antennas are very convenient as they will allow multiple bands of operation with a simple wire antenna which is fed off center with a 4:1 OCF Current balun with built in feed line choke,