Ferrite Ring Mini Combo Pack, FT240 - 1.4" ID, 3 Rings - Mix 31, 61, 75, RFI Range .15-2000 MHz
FRCP-240-3
Not sure of your interference RFi frequency? Then try using each of the mixes on your RFI problem to determine which one works the best. This Ferrite Ring Mini-Combo Pack is a convenient solution for troubleshooting RFI/EMI from unknown frequencies or multiple frequencies that require multiple suppression mixes. Included in this combo pack are three 2.4″ OD/1.4″ ID ring toroids as follows:
Mix 75 effective from .15-10 MHz including AM Broadcast band – quantity: 1
Mix 31 effective from 1-300 MHz for general purpose – quantity: 1
Mix 61 effective from 200-2000 MHz for cell phone, WIFI, HDTV, Cable TV interference – quantity: 1
Individually wrapped and labeled with effective RFI frequency range for easy identification

The ring toroids are useful for AC/DC common mode choking with multiple turns as shown below
| | |
| --- | --- |
| AC Cable on F-240 Toroid – 7 turns | DC Cable on F240 – 4 turns |
The ring toroids can also be used on coax or signal lines as shown below:
| | |
| --- | --- |
| RG58 12 turns on FT240 | Ethernet Cable on F-240 Toroid – 7 turns |
For RFI/EMI wrap as many turns as possible (usually 6-12) for higher choking (under 30 MHz). For over 25-100 MHz, 1-3 turns om Mix 61 is usually sufficient. Chokes can also be cascaded in series to offer a broader frequency range.
UPC:Does not apply
MPN:FRCP-240-10
Type:NEW
Country/Region of Manufacture:United States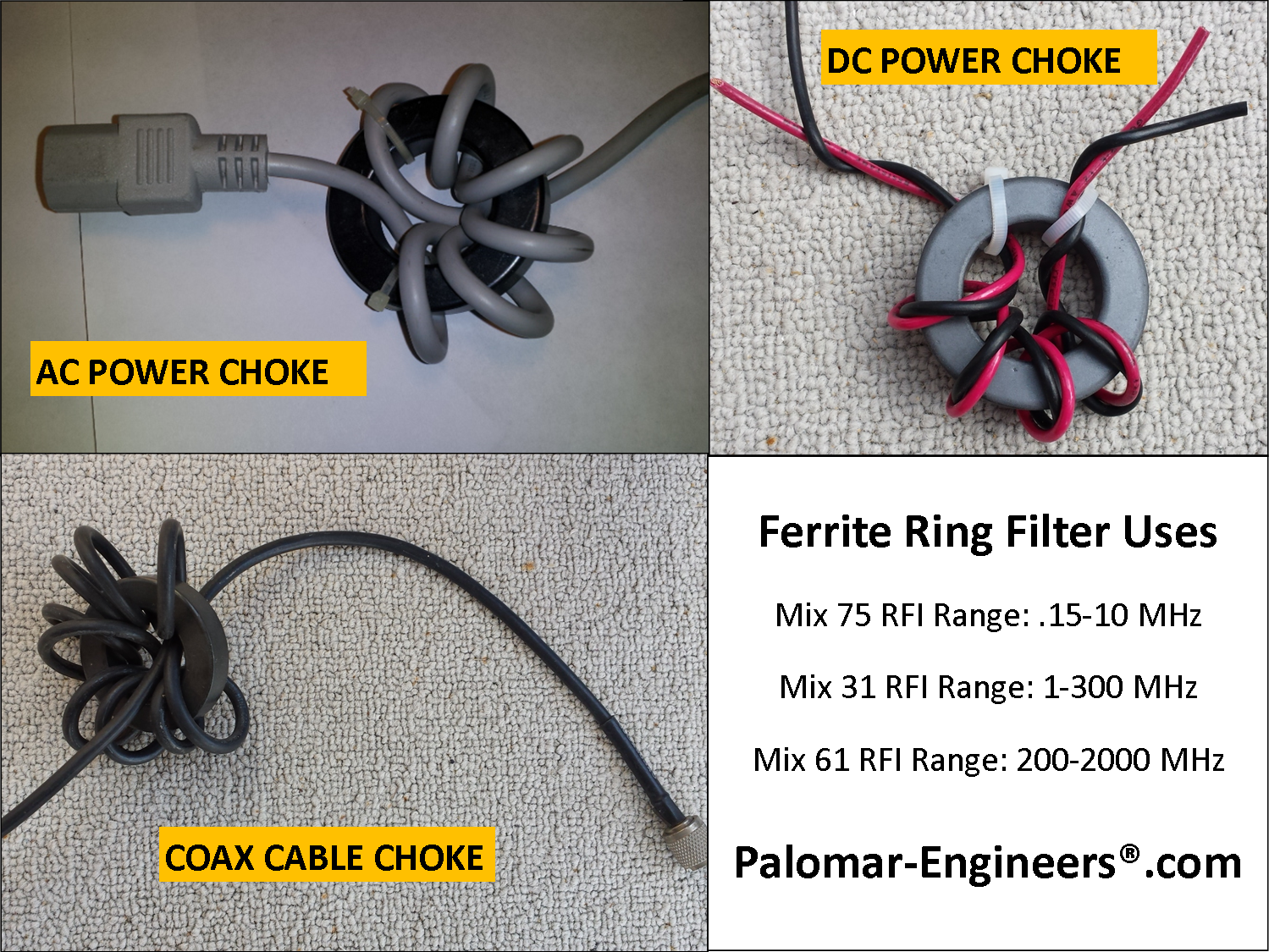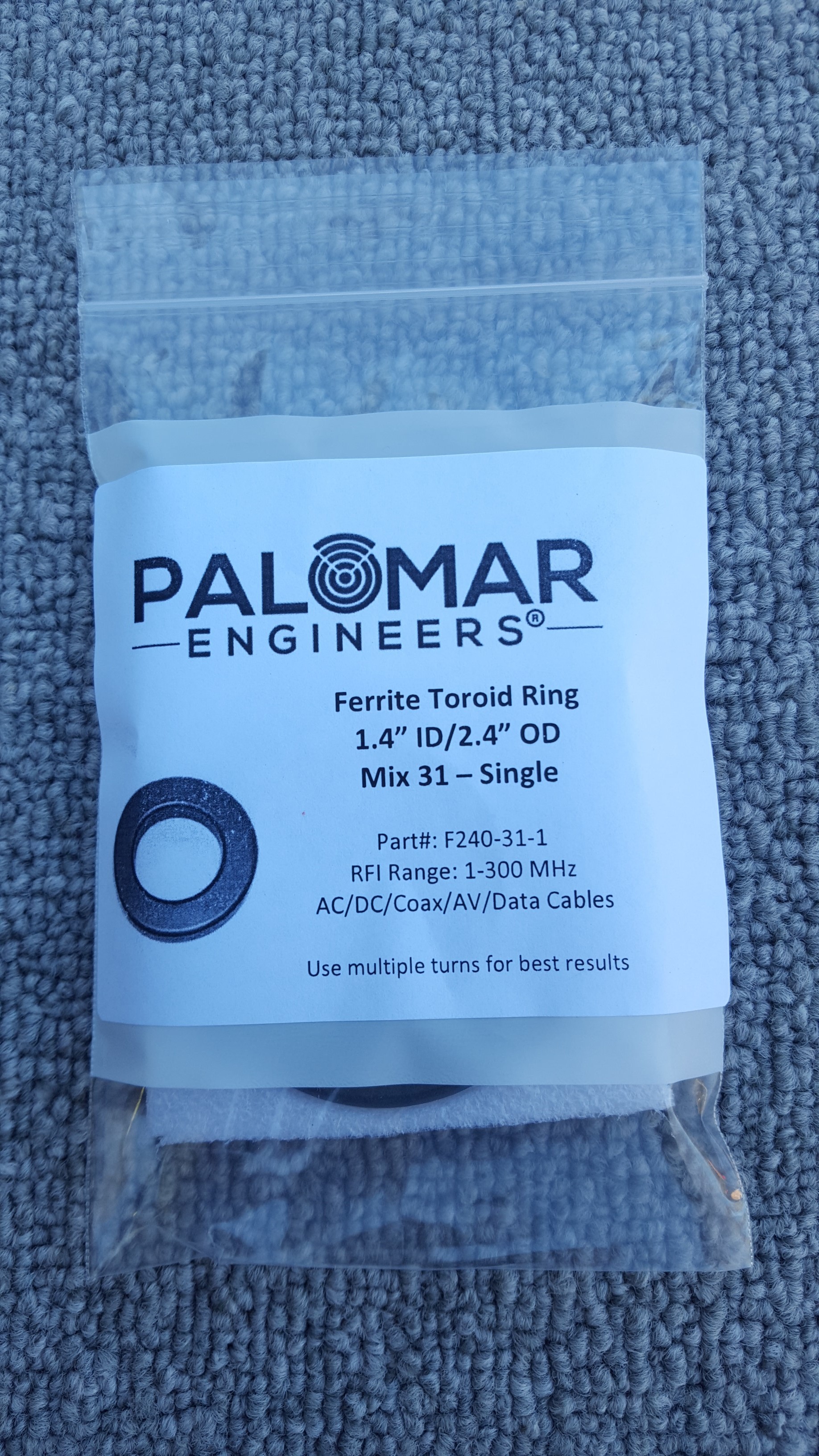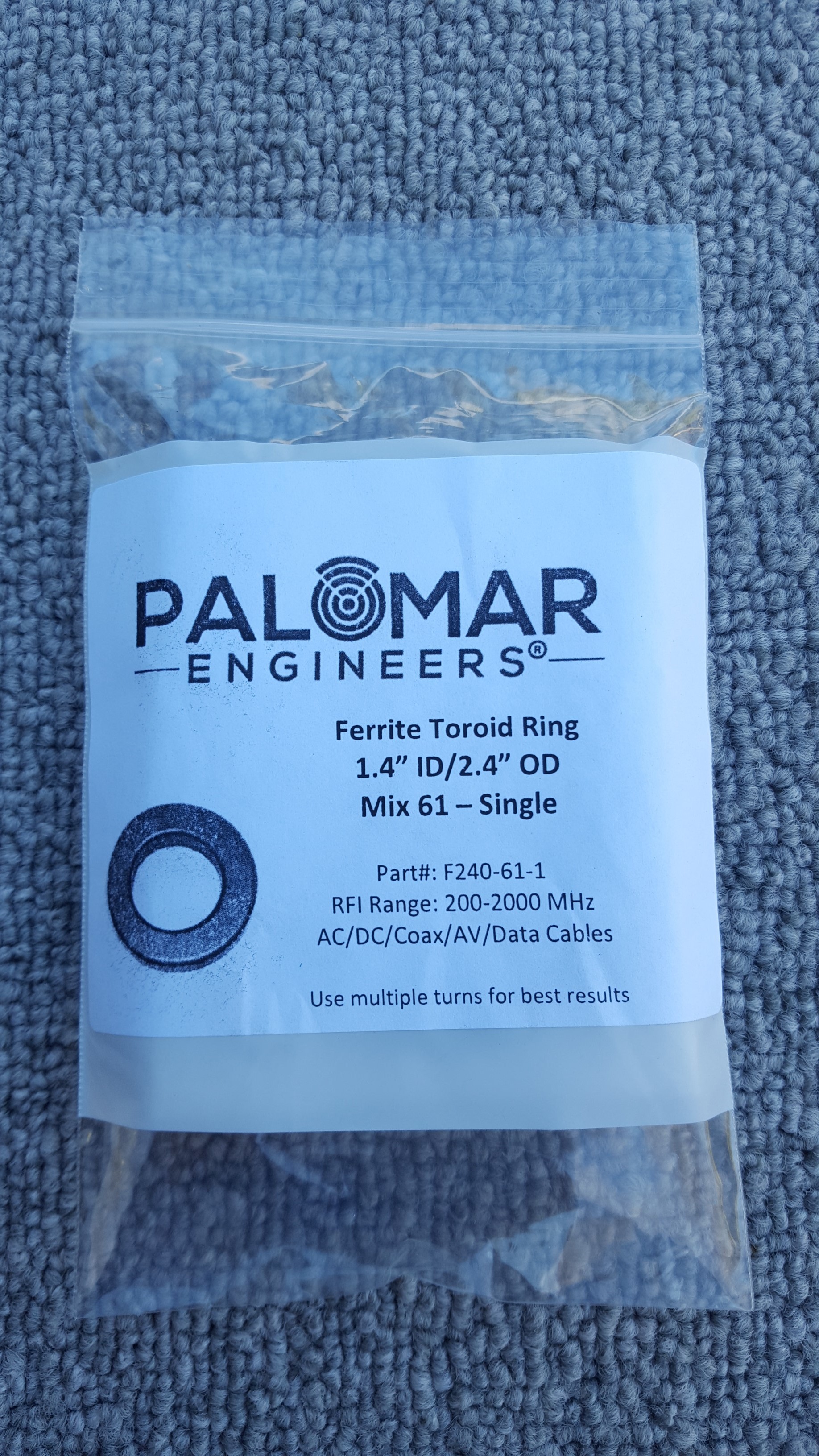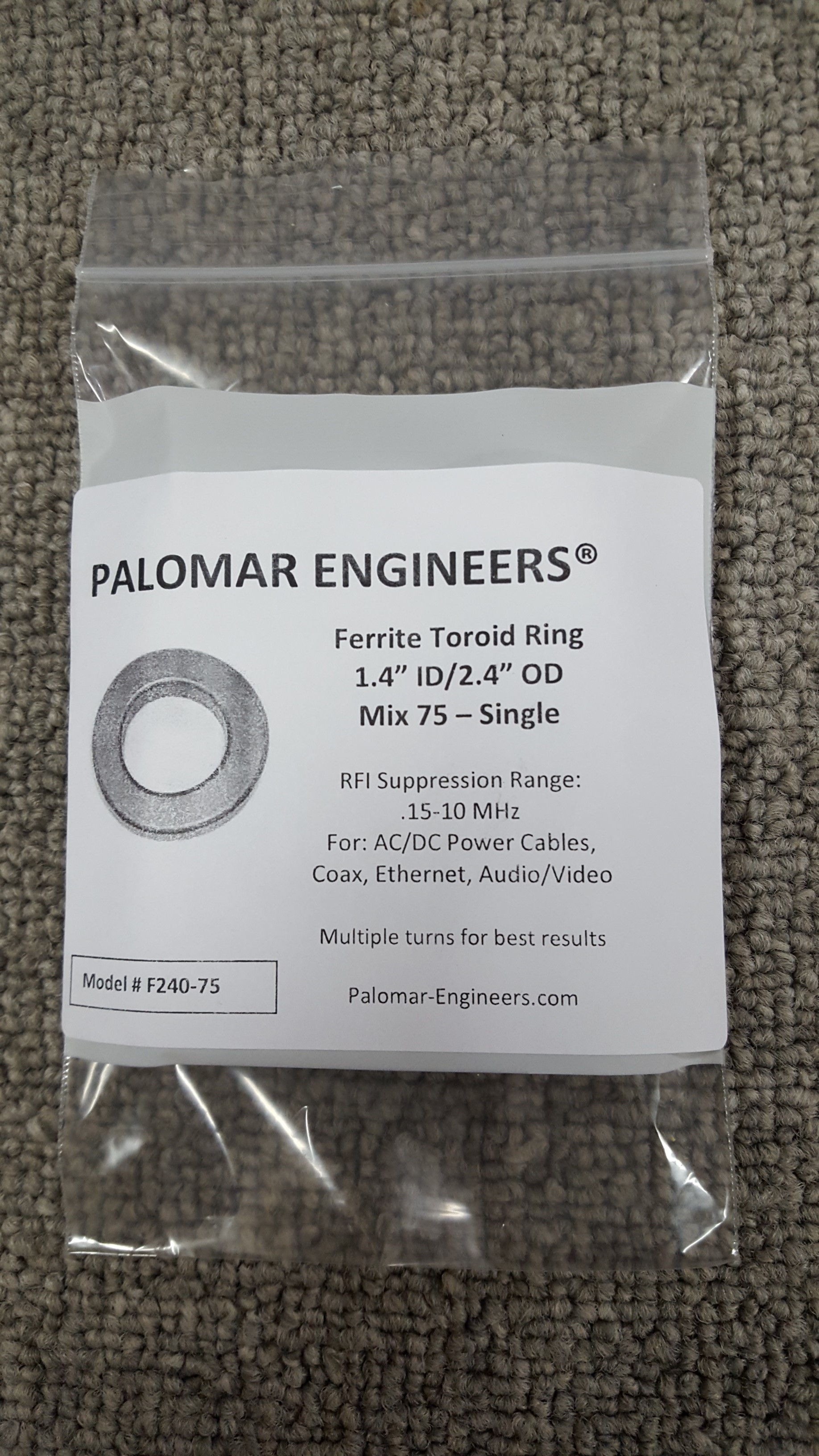 Tutorials