50:100 (2:1) CUBE™ Balun/Unun 1.8-61 MHz, 2KW/4KW, Loop Antennas
CB-2-2000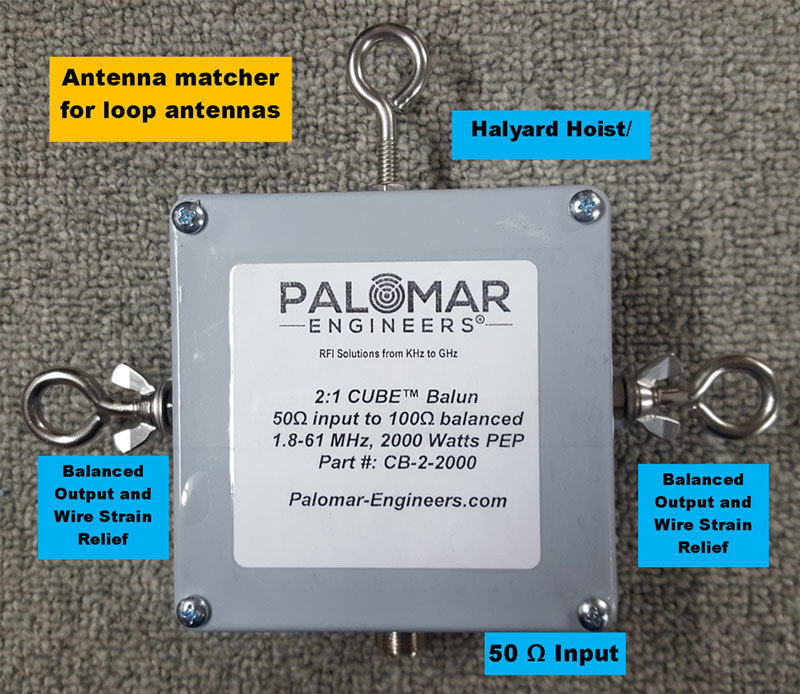 High Power rated at 2KW/4KW (option) PEP (FT8 mode at 1.5KW)

Broad frequency range of 1.8-61 MHz for < 2:1 SWR into matched load
Compact 4" x 4" x 2" light weight weatherproof enclosure
Quick, easy deployment with either halyard hoist or side mounting tabs

Choice of BALUN (balanced outputs) or UNUN (unbalanced output and ground)

Model CB-2-2000 is a 2:1 (100:50) quad core balun used to translate a 50 ohm input to 100 ohms at RF power levels up to 2000 watts PEP when used with a matched load such as a delta loop, quad or loop skywire. This assembled balun features a quad core configuration for increased power handling and flatter frequency response to over 60 MHz. With a matched 100 ohm load the SWR over the frequency range is very consistent from 1.8-61 MHz and SWR is less than 2:1 over the range allowing easy tuning by most radio internal antenna tuners or an external tuner.
UPC:Does not apply
Frequency Band(s):160-6 meters
Country/Region of Manufacture:USA
Type:BALUN or UNUN
Input ohms/Output ohms:50
Frequency Range
PEP Power Rating (watts):2000/4000
Enclosure Size:4" x 4" x 2"
Weight (pounds):3
Antenna Compatability:loops, quads, 100 ohm input antennas
Output Connector
Top studs/wingnuts (2) (0) Side eyebolts, top eyebolt halyard hoist (5) top stud, side stud (Unun) (0) Side Studs (0)
Power rating (PEP)
2000 Watts PEP (0) 4000 Watts PEP (30)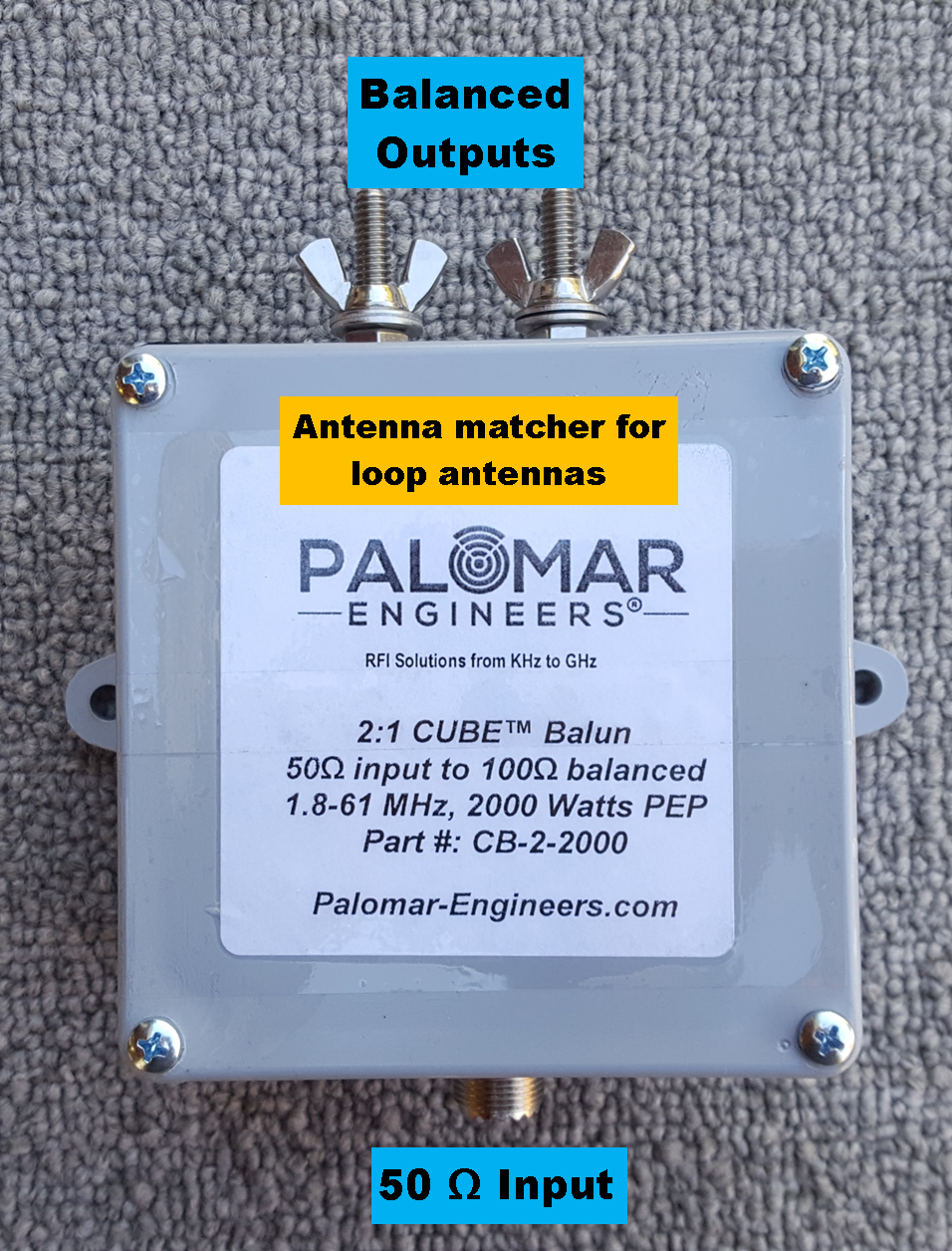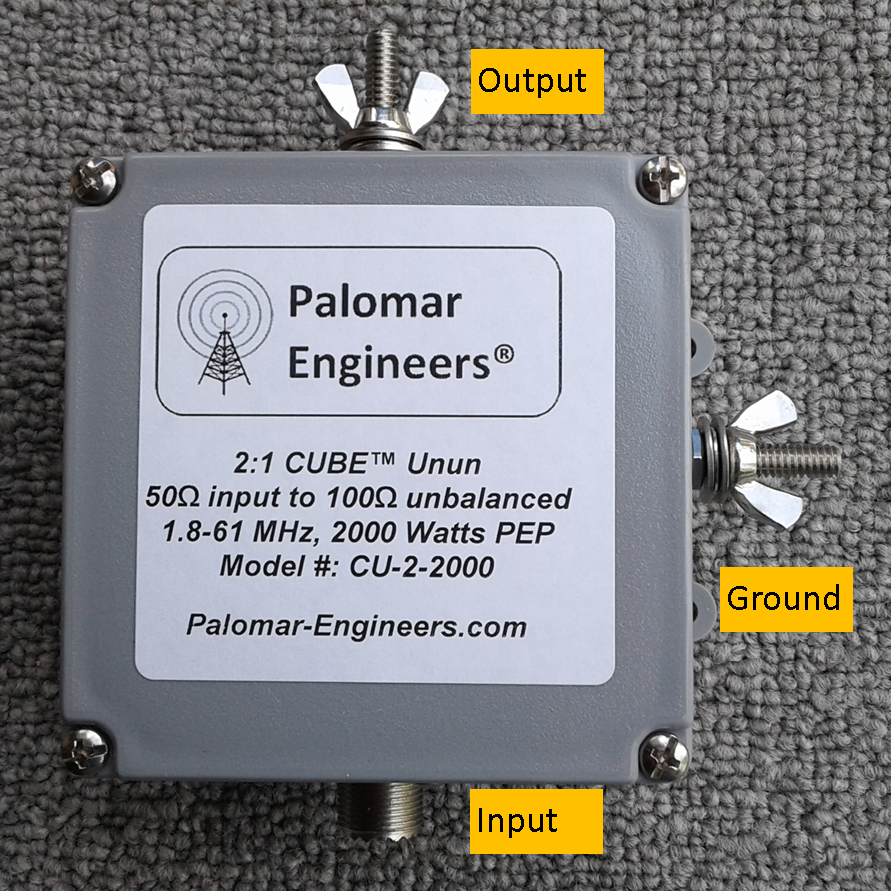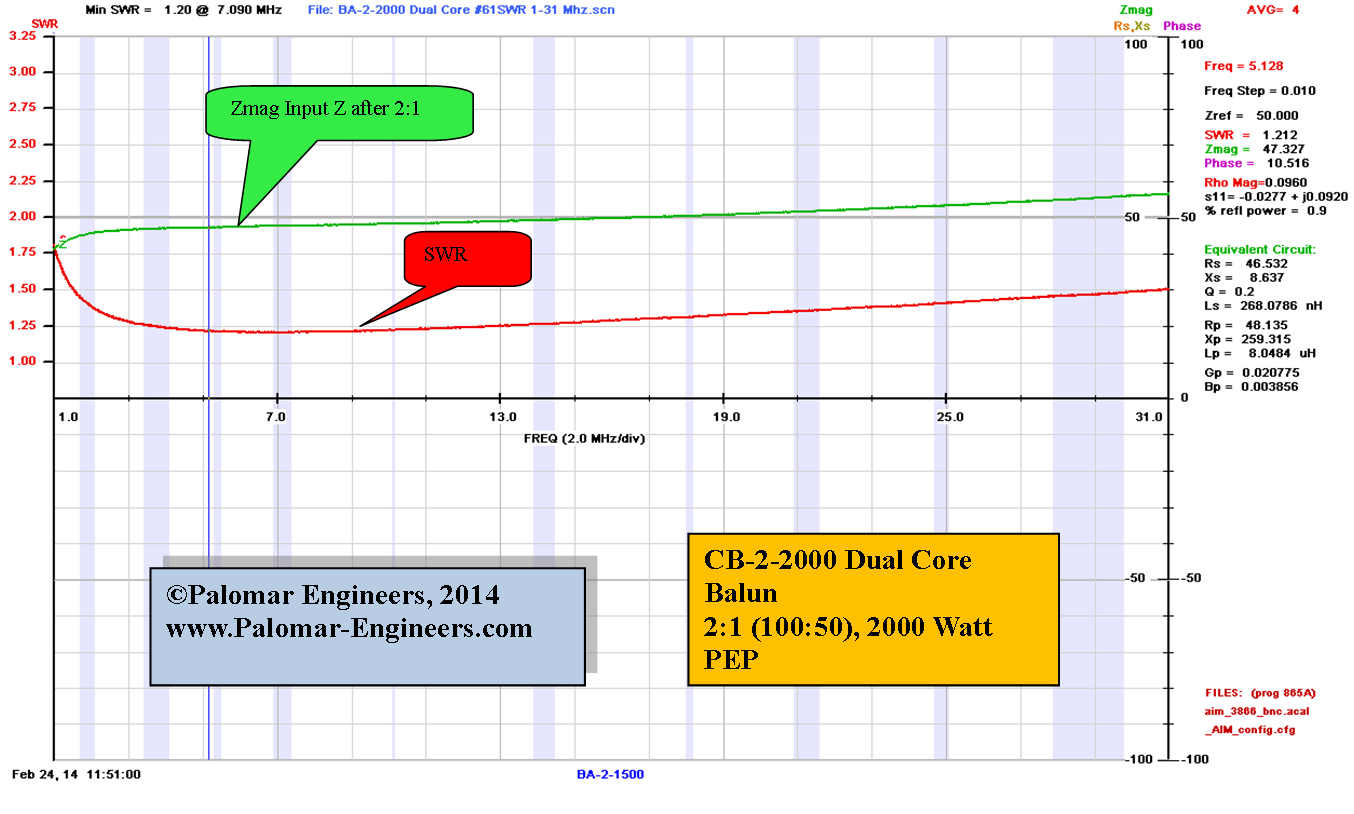 Tutorials