Laptop Computer with DC power RFI Kit - 7 Filters
RFI-Laptop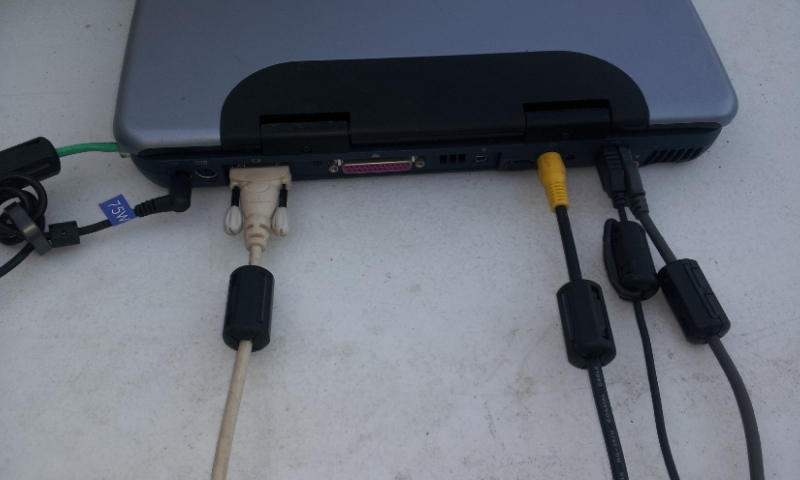 These RFI kits are specifically selected to cure most household computer device RFI problems. It contains ferrite toroids for AC or DC power supply protection and Snap On ferrite spli beads selected to eliminate RFI from 1 to 300 Mhz. The beads are easy to use, don't require modification of the protected equipment and work in almost all cases, even when plug-in filters fail.
Includes DC supply ring filter, six snap on 3/8" ID Input/Output ferrite filters

UPC:Does Not Apply
MPN:RFI-LAPTOP
Type:New
Country/Region of Manufacture:United States
Filter Power Rating (PEP watts):n/a
RFI Suppression Range (MHz):1-300 MHz
Mobile RFI kits work two ways: They suppress RFI from on board computers and other sensing/control devices in your vehicle that may cause your radio to be a VICTIM of RFI, and second they suppress RFI generated by your radio as a SOURCE which may affect your on board computers or other devices. Mobile operations of HF radios (1-30 Mhz) tend to experience more RFI effects than VHF/UHF mobile stations. If you have both HF and VHF installations in your vehicles, you may need both kits.
To address separate solutions we have developed two separate RFI kits: one for HF (1.8-300 MHz) mobile installations and another for VHF/UHF (30-1000 MHz) mobile installations. Each kit uses the appropriate ferrite mix for the frequency range desired.