50:200 (4:1) CUBE™ balun and choke, 1.8-61 MHz, 1.5KW, Zepp, EDZ
CB-4-1500G5RV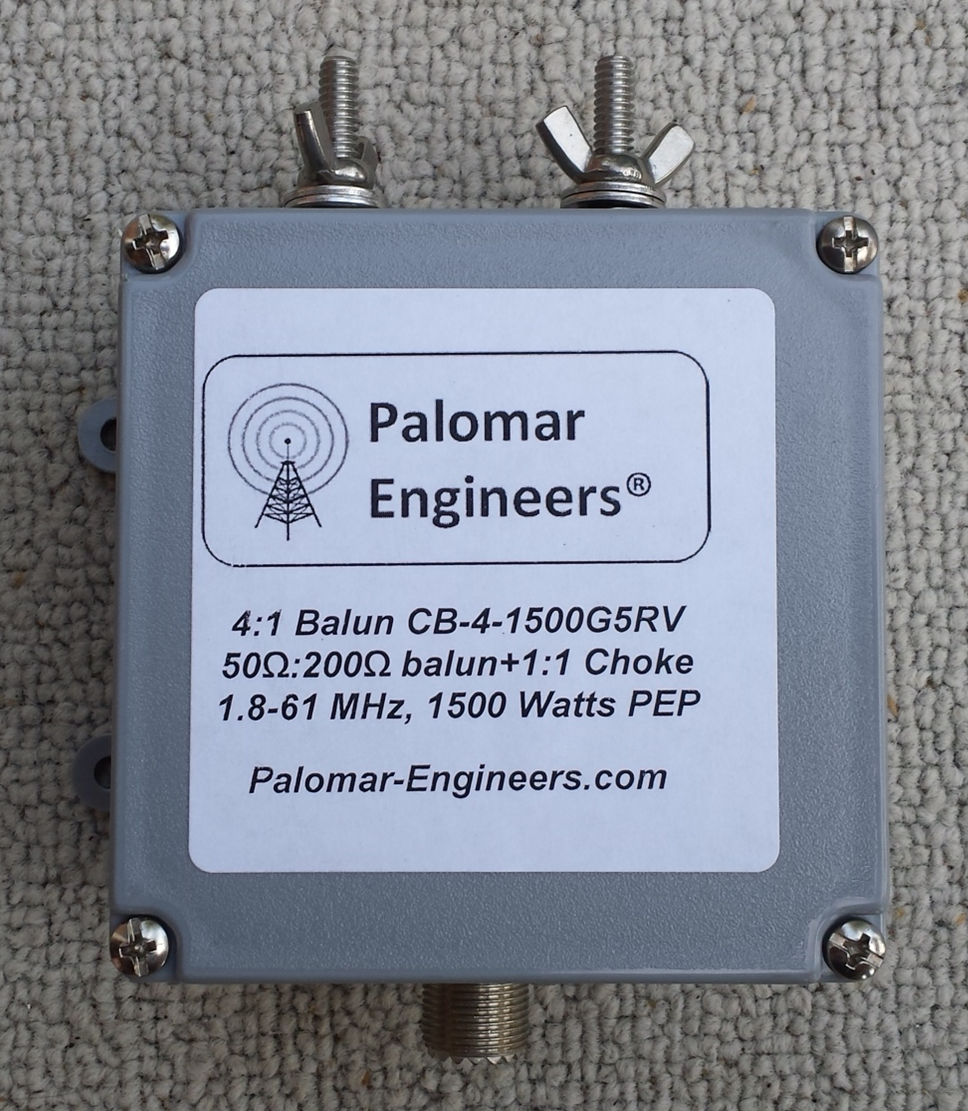 1500 Watt PEP rated 4:1 Current Balun + internal 1:1 Current Balun in one enclosure

After many requests we have created a compact, combination 4;1 balun and feed line choke for Zepp, Extended Double Zepp antennas fed with ladder line. The CB-4-1500G5RV is a CUBE enclosure containing a single core, dual bifilar, balanced winding in series with a 1:1 current balun for extra common mode current choking to keep RF current off the outside of the coax braid and on the antenna where it belongs. The extra choking action also means that the coax feed line will not act as a radiator causing unnecessary RF interference (RFI). Rated for full 1500 watts PEP and 1000 watts CW (ICAS). 1.8Mhz – 61 Mhz.
Housed in a 4" x 4" x 4" waterproof housing with SO-239 input and stainless steel top studs with wingnuts and mounting feet on the enclosure for post mounting if needed.
For 17 meters, try 36.3 feet each side of feed point with 10 feet of 450 ohm ladder line to the 4:1 balun/choke and then coax to radio. Killer antenna with 3 db gain over dipole!
UPC:Does Not apply
MPN:CB-4-1500G5RV
Type:New
Country/Region of Manufacture:United States
PEP Power Rating Select
1.5KW PEP Watts (0) 3 KW PEP Watts (30) 5KW PEP watts (75)