50:200 (4:1) CUBE™ Balun, 1.8-61 MHz, 1.5KW - Loop, OCF, Folded Dipole
CB-4-1500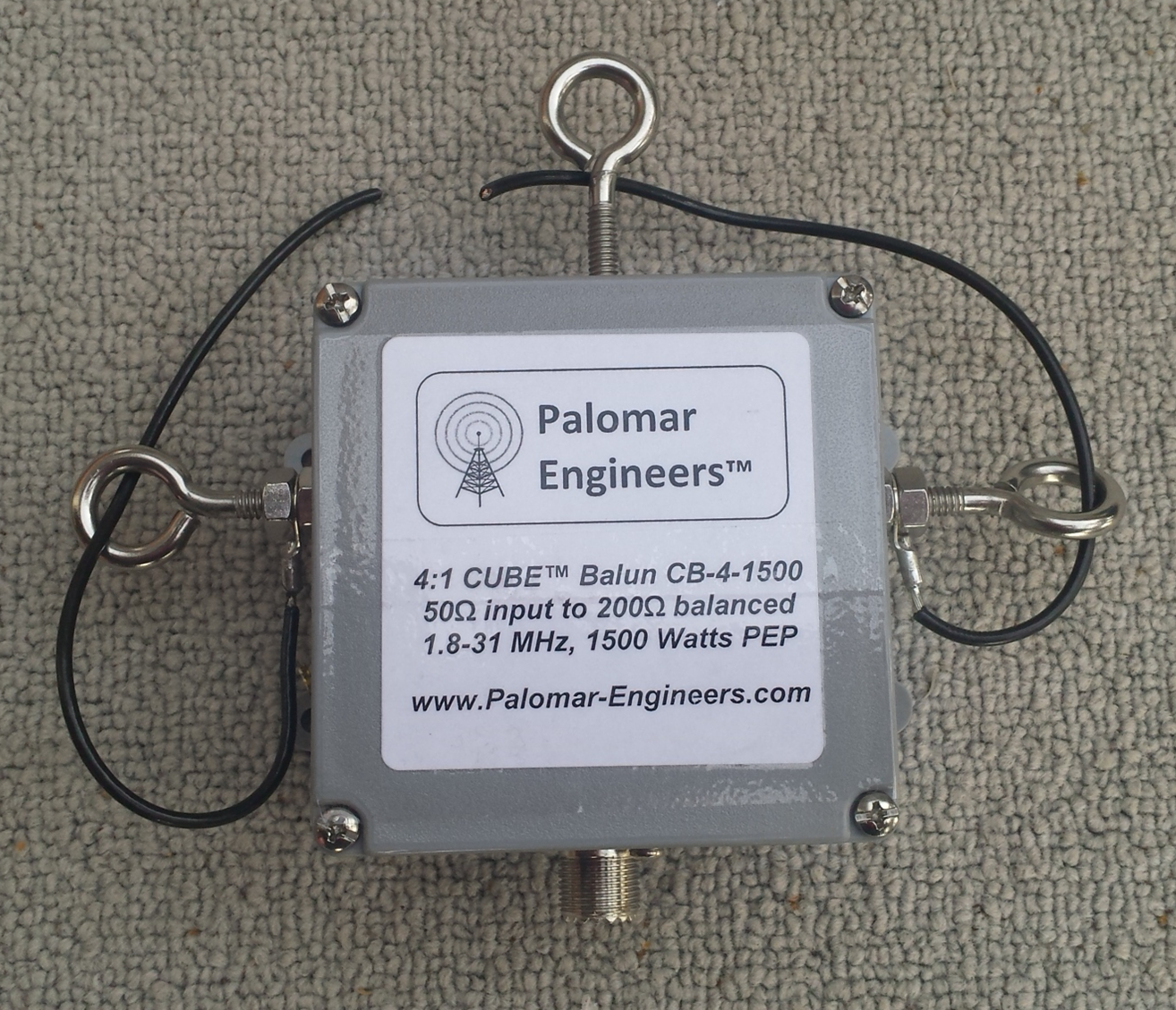 The CB-4-1500DC balun is a multi-core current balun with an enclosure box. Input is via SO-239 coax connector and output can be top studs or side eye hooks (2) and top eye hook used as a halyard hoist for supporting your wire antenna. Rated 1500 Watts PEP Watts from 1.8-31 MHz.
This transformer requires a feed line choke to isolate the coax feed line from the antenna. A coax noise filter is also recommended.
MPN:CB-4-1500
Frequency Band(s):160-6 meters
Country/Region of Manufacture:USA
Type:Balun
Input ohms/Output ohms:50 in, 200 out
Frequency Range
PEP Power Rating (watts):1500
Weight (pounds):2
Enclosure Size:4" x4" x 2"
Antenna Compatability:Dipoles: Extended double zepp, folded 2 wire, off center fed (OCF); Loops: Horizontal, vertical - coax fed
Select Output Connector
Eyebolts (2) side, 1 on top for hoist (5) Top studs (2) with wing nuts (0)