Off Center Fed Dipole 4:1 balun and choke, 5 KW, 1.8-31 MHz
CB-4-5000OCF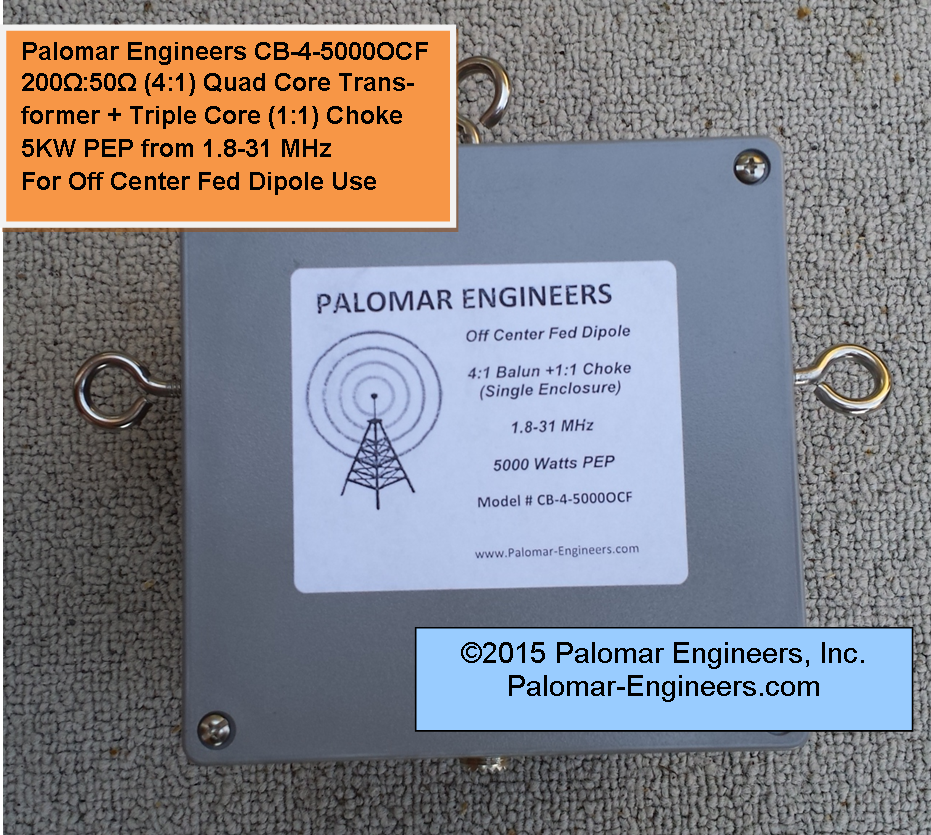 5000 Watt rated 4:1 Current Balun™ + 1:1 Feed Line Choke in one enclosure
For high power users we offer the 5KW OCF dipole combination 4:1 current balun and 1:1 feed line choke in a single enclosure similar to the 3KW model, but housed in a 6″ x 6″ x 6″ weatherproof NEMA case.
Super heavy duty for digital, FT8 or RTTY use at legal limit.
Input ohms/Output ohms:50 on, 200 output
Frequency Range (MHz):1.8-31
PEP Power Rating (watts):5000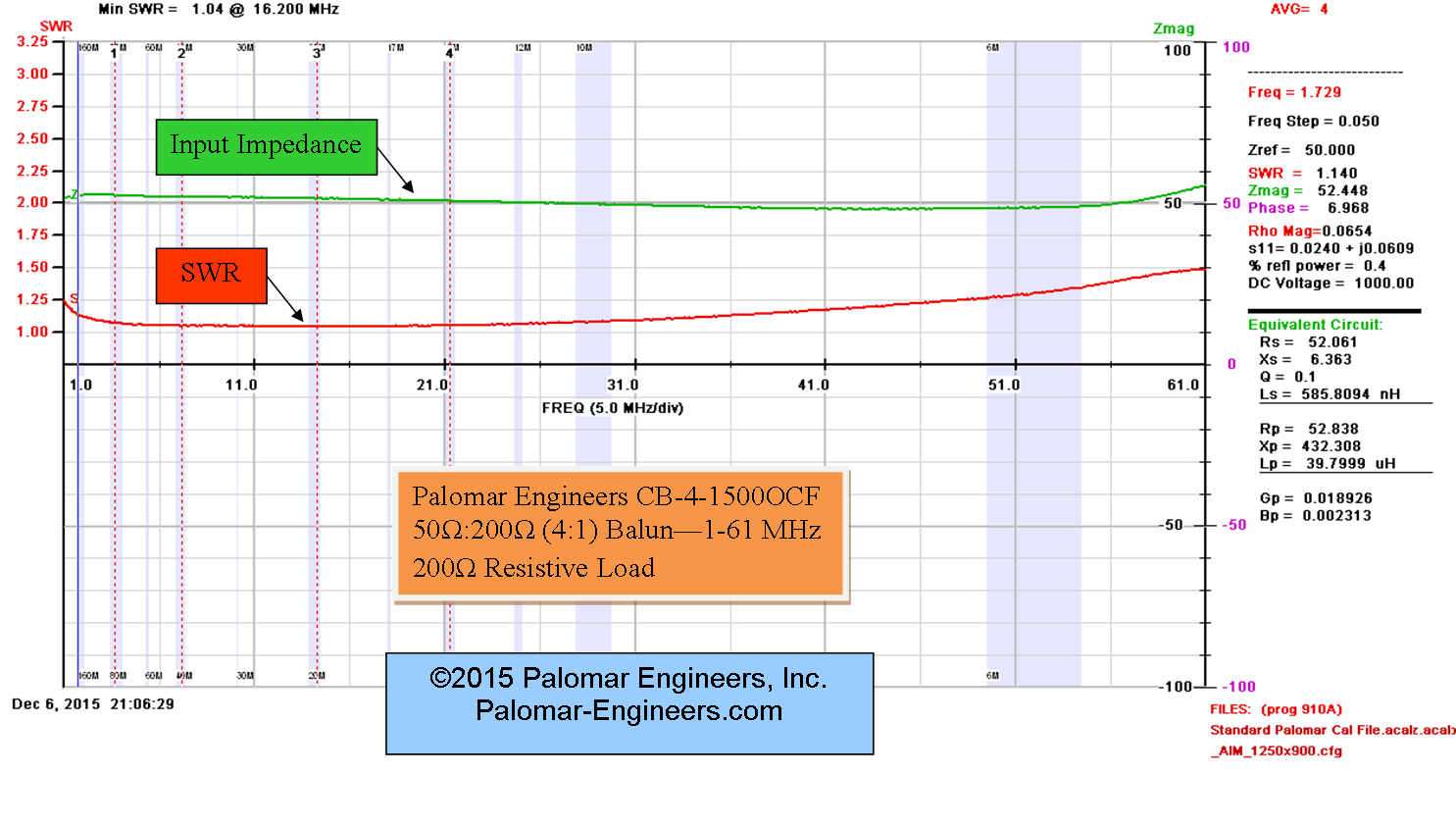 Palomar antenna products include feed line chokes, feed line to antenna matching transformers, static bleeders and other accessories. Click on the link to connect to the product you need.