50:200 (4:1) CUBE™ Balun, 1.8-61 MHz, 1.5KW - Loop, OCF, Folded Dipole
CB-4-1500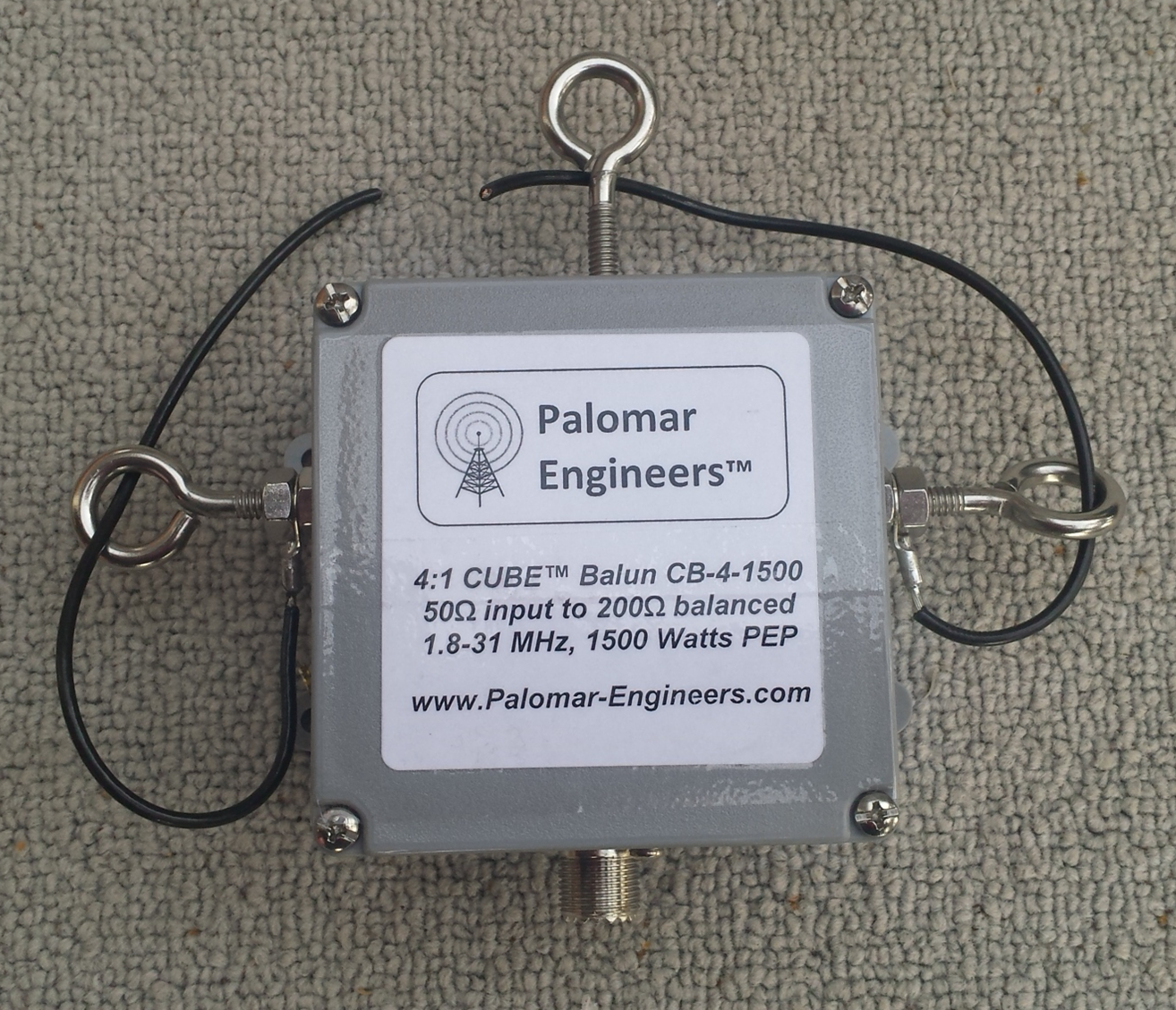 The CB-4-1500DC balun is a multi-core current balun with an enclosure box. Input is via SO-239 coax connector and output can be top studs or side eye hooks (2) and top eye hook used as a halyard hoist for supporting your wire antenna. Rated 1500 Watts PEP Watts from 1.8-31 MHz.
This transformer requires a feed line choke to isolate the coax feed line from the antenna. A coax noise filter is also recommended.
MPN:CB-4-1500
Frequency Band(s):160-6 meters
Country/Region of Manufacture:USA
Type:Balun
Input ohms/Output ohms:50 in, 200 out
Frequency Range (MHz):1-31
PEP Power Rating (watts):1500
Weight (pounds):2
Enclosure Size:4" x4" x 2"
Antenna Compatability:Dipoles: Extended double zepp, folded 2 wire, off center fed (OCF); Loops: Horizontal, vertical - coax fed
Select Output Connector
Eyebolts (2) side, 1 on top for hoist (5) Top studs (2) with wing nuts (0)
Palomar antenna products include feed line chokes, feed line to antenna matching transformers, static bleeders and other accessories. Click on the link to connect to the product you need.