50:450 ohm (9:1) CUBE™ Unun, 1.8-31 MHz, 7.5 KW PEP, End Fed
CU-9-7500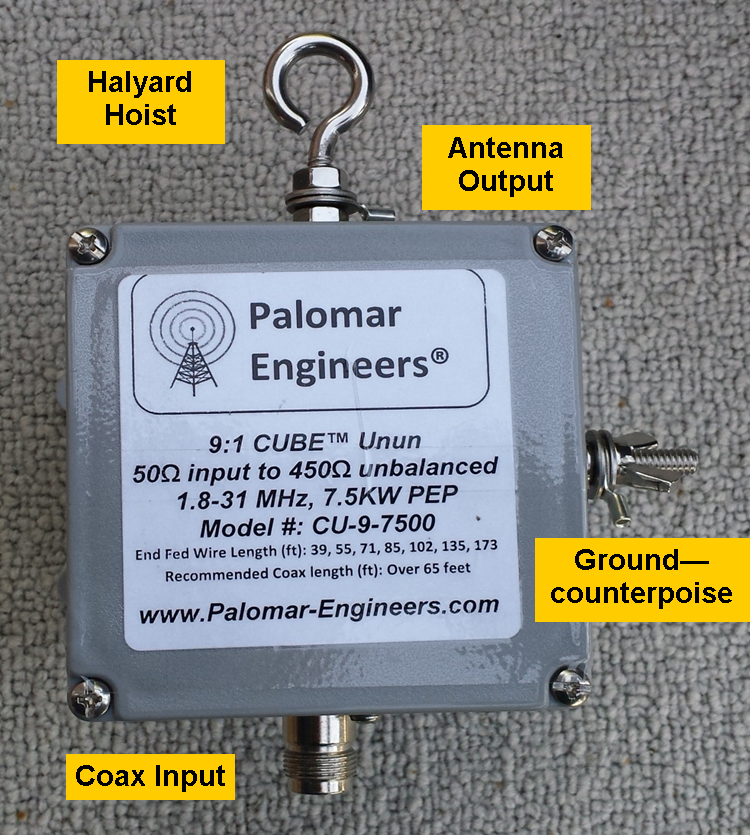 Same specifications as CU-9-1500 but configured for 7.5KW with additional ferrite cores and a larger enclosure. Has top eye bolt for halyard hoist, single stud for end fed connection, separate ground connection and "n" connector coax input due to high voltage potential. Enclosure is 4″ x 4″ x 4″ weatherproof box.
Input ohms/Output ohms:50 in / 450 out
Frequency Range
PEP Power Rating (watts):7500
Palomar antenna products include feed line chokes, feed line to antenna matching transformers, static bleeders and other accessories. Click on the link to connect to the product you need.