Loop Antenna Matcher ( 2:1) CUBE™ Balun (1.8-60 MHz), 2KW, Delta, Horizontal
AM-2-2000
Top mounted stainless steel studs for balanced loop feed point such as vertical, delta loop and skywire loop antennas, SO-239 coax input connector

Model AM-2-2000 is a 2:1 (100:50) quad core balun used to translate a 50 ohm input to 100 ohms at RF power levels up to 2000 watts PEP when used with a matched load. This assembled balun features a quad core configuration for increased power handling and flatter frequency response to 60 MHz. With a matched 100 ohm load the SWR over the frequency range 1.8 to 30 MHz the conversion from 100 to 50 ohms is very consistent from 1.8-61 MHz and SWR is less than 2:1 over the range allowing easy tuning by most radio internal antenna tuners or an external tuner.
UPC:Does not apply
MPN:AM-2-2000
Frequency Band(s):160-6 meters
Country/Region of Manufacture:USA
Type:BALUN
Input ohms/Output ohms:50/100
Frequency Range (MHz):1-61 MHz
PEP Power Rating (watts):2000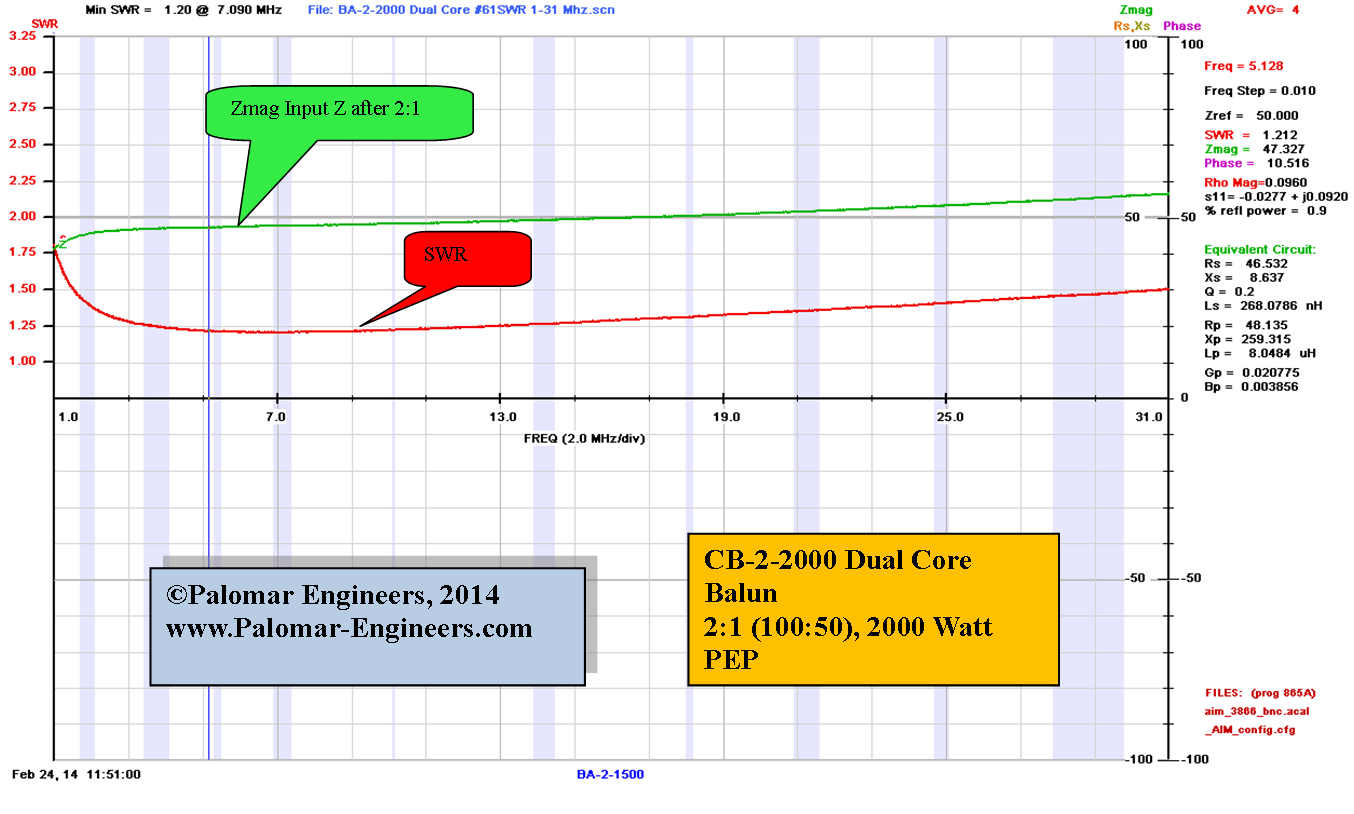 2:1 (100:50) Baluns are useful between 50 ohm coax and 100 ohm balanced lines for loops, cubical quads, log periodics and other antennas where the impedance at the end of the feedline is 100 ohms (1/2 wavelength feedline).