Multi Ratio 50:200 (4:1) & 50:450 (9:1) CUBE™ Unun, 1.8-31 MHz, 1.2 KW, end fed
CU-4-9-1200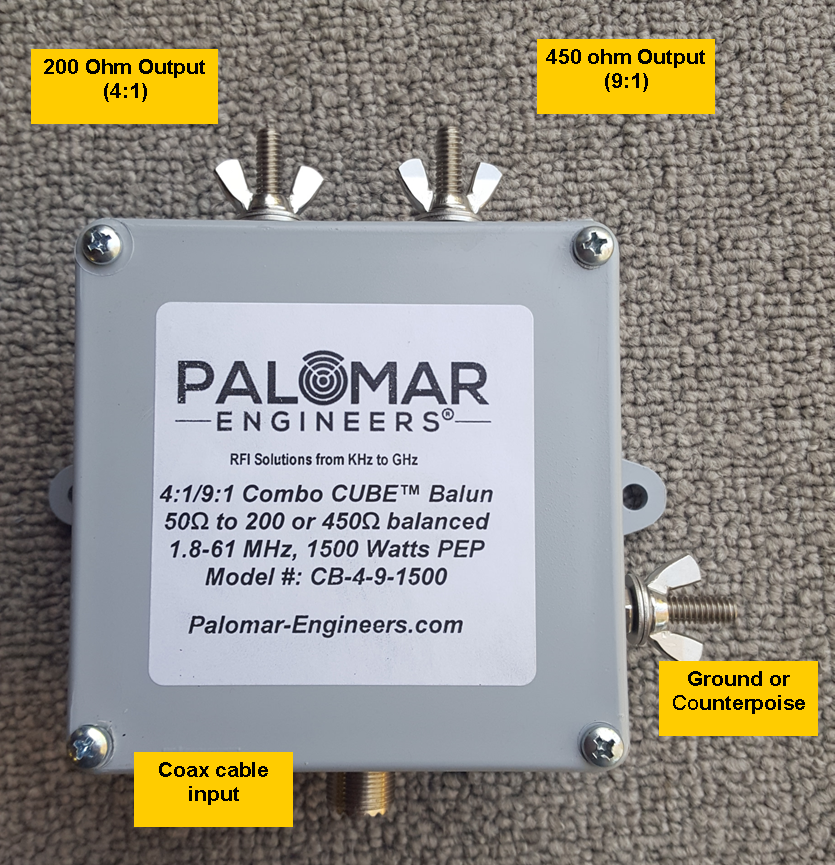 1200 Watt 4:1/9:1 CUBE Unun™ – Model CU-4-9-1200
Model CU-4-9-1200 is a 4:1 and a 9:1 voltage unun housed in a Nema enclosure box (4″ x 4″ x 2″) with one top stud for 4:1 and another top stud for 9:1 outputs, each capable of input power levels up to 1.2KW PEP when used with a matched load. The 4:1 ratio takes 50 ohms input and matches to 200 ohms output and the 9:1 ratio takes 50 ohm input and matches to 450 ohms output between 1-31 MHz under 1.5 SWR under matched load conditions. A great multipurpose unun for 31′ fiberglass verticals, end fed non-resonant antennas, traveling wave verticals, etc. Quad core, Ruthroff style unun with side ground terminal for adding counterpoise, radials as an option. Now you don't need two ununs – just buy the CU-4-9-1200 and pick the output ratio that best matches your antenna tuner!
50 to 200 (4:1) – for ¼ wave vertical folded dipoles, OCF verticals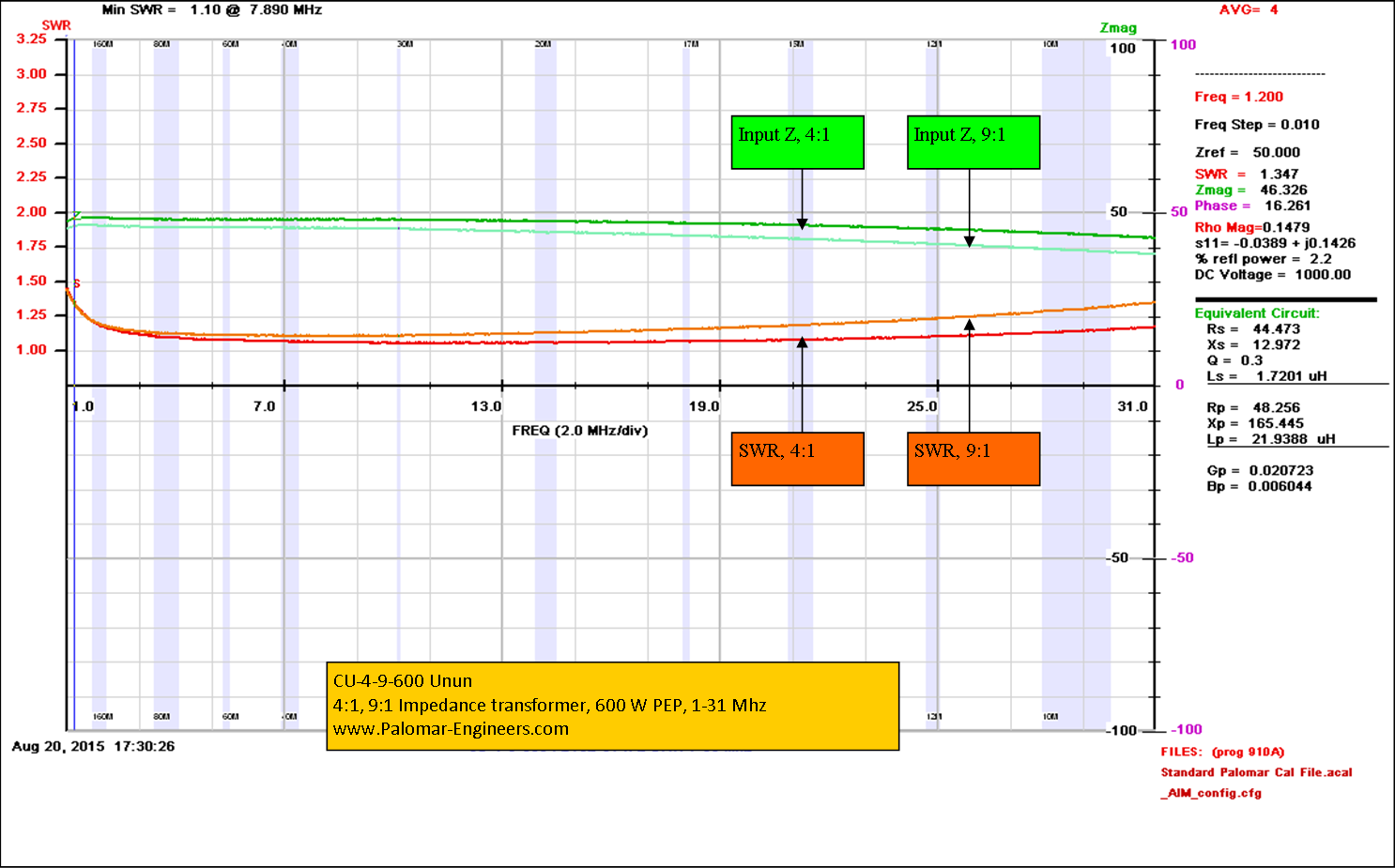 Palomar antenna products include feed line chokes, feed line to antenna matching transformers, static bleeders and other accessories. Click on the link to connect to the product you need.