Ladder Line to Coax Interface Cable - G5RV, ZEPP, ZS6BKW, Loop Antennas
LLC-7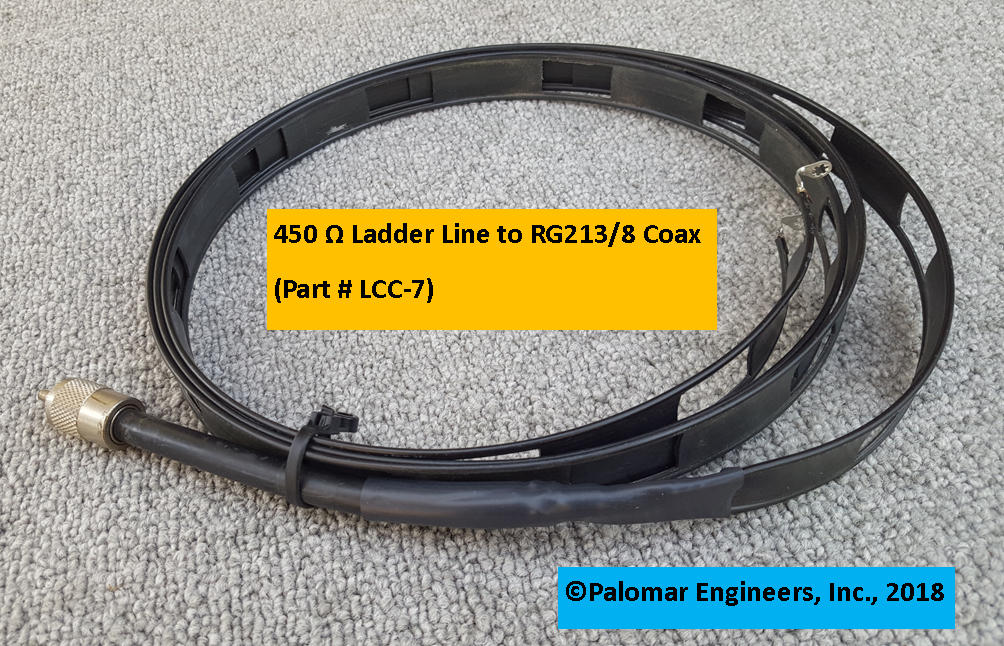 Ladder Line to Coax Interface Cable - G5RV, ZEPP, ZS6BKW, Loop Antennas
The simplest, most cost effective to interface 450 ohm ladder line to coax cable without a 1:1 balun. Includes 7 feet of 450 ohm ladder line and approximately 6 inches of RG213/8 coax cable terminated in a PL-259 UHF male connector.
To add a simple choke - use 5 split beads to coax (Palomar part # FSB31-1/2-5) by choosing the added choke option in this listing.

MPN:LLC-7
Country/Region of Manufacture:USA
Effective Frequency Range (MHz):1-100
PEP Power Rating (watts):5KW
Input Connector Type:PL-259 UHF
Add Coax Choke Balun
None Required (0) Add 5 Split Beads (500-1000 Ohms) (30)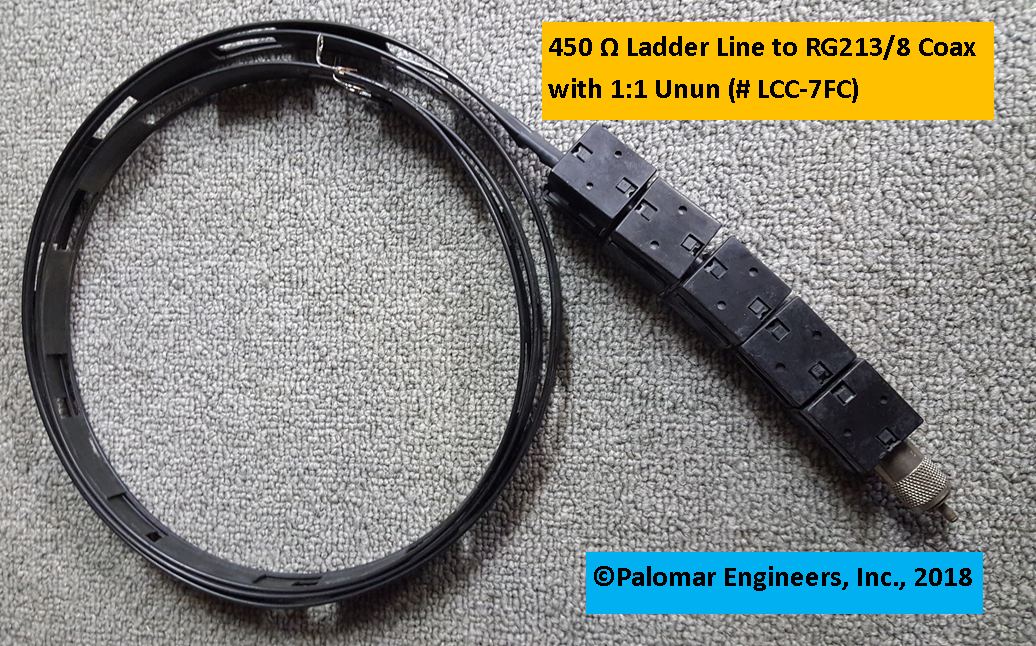 Palomar antenna products include feed line chokes, feed line to antenna matching transformers, static bleeders and other accessories. Click on the link to connect to the product you need.