100:50 ohm (2:1) VHF Balun or Unun Core Kit, 3-150 MHz, 100 watts Preassembled
BA-2-100VHF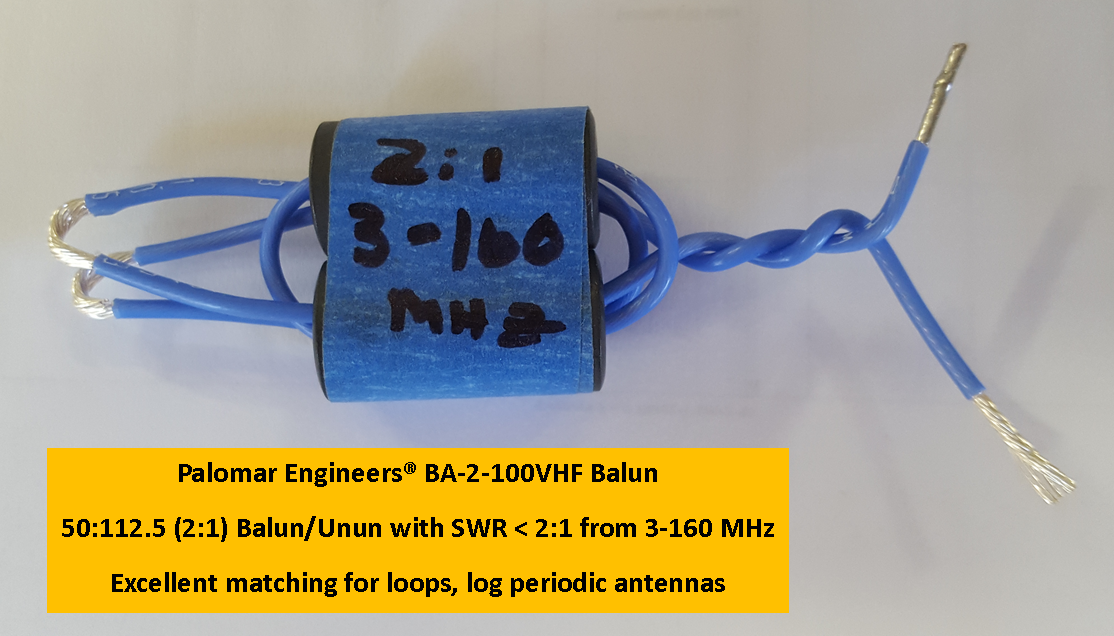 Model BA-2-100VHF is a 2:1 balun/unun kit used to translate a 50 ohm input to 112.5 ohms at RF power levels up to 100 watts PEP from 3-150 MHz when used with a matched load.Excellent for log periodic antennas or resonant loops with feed point impedance from 100-120ohms.

The kit comes pre-assembled (already wound but without I/O connectors so you can add your favorite input and output connections and enclosure box.

With a matched 100 ohm load the SWR over the frequency range 3 to 150 MHz is shown in the following table measured with an AIM 4170 network analyzer. Notice that the conversion from 100 to 50 ohms is very consistent from 3-160 MHz and SWR is less than 2:1 over the range allowing easy tuning by most radio internal antenna tuners or an external tuner. Graph is for a 2:1 balun often used with delta loop, quad or horizontal loop antennas. Kits fit into 4″ x 4″ x 2″ box (Part# CB-Box-1).
MPN:BA-2-100VHF
Frequency Band(s):3-160 MHz or 80-2 meter bands
input ohms/output ohms::50 in, 112.5 out
Frequency Range (MHz):3-160
PEP Power Rating (watts)::100
Select Balun or Unun configuration
Balun (balanced output) (0) Unun (unbalanced output) (0)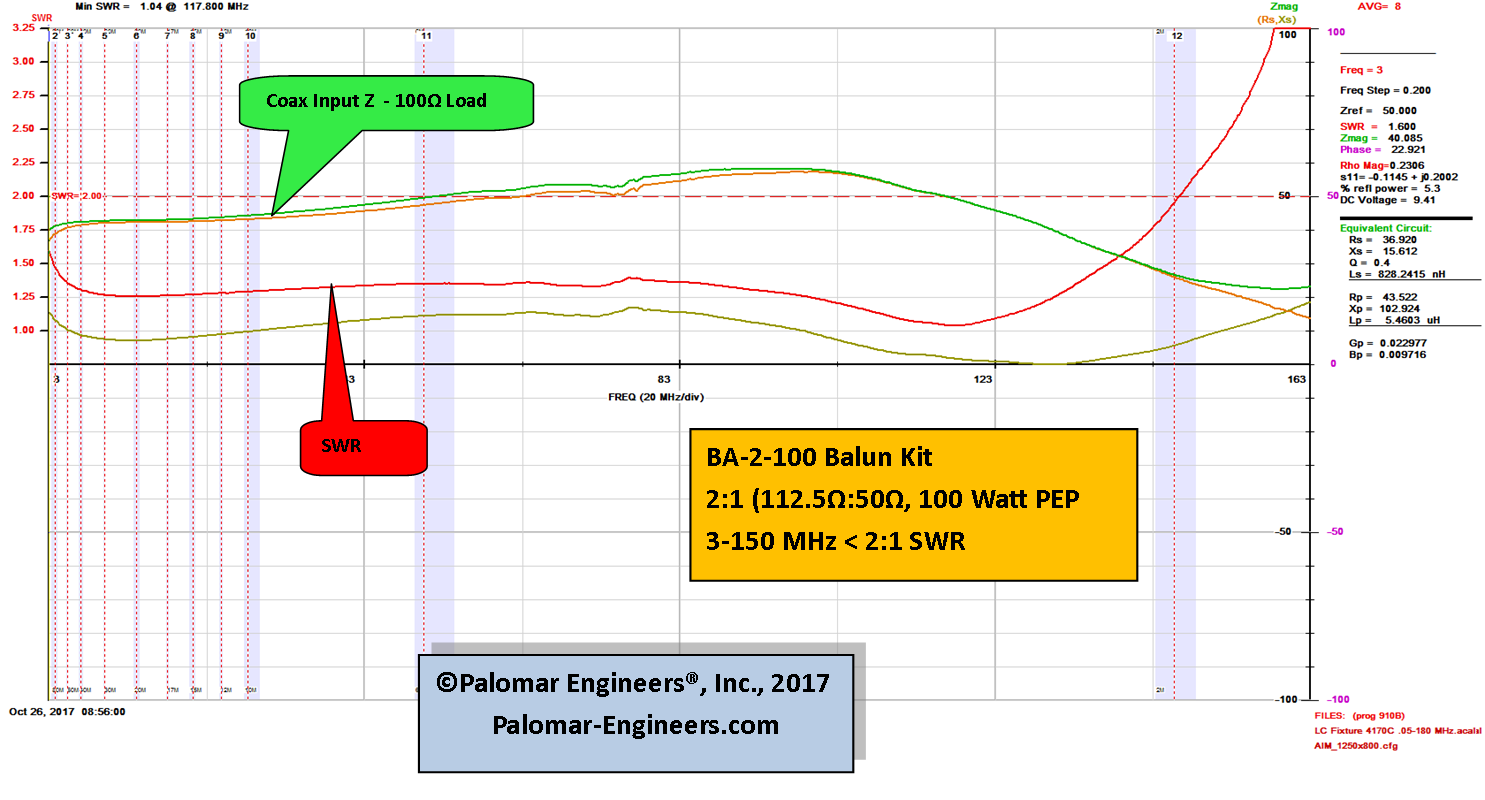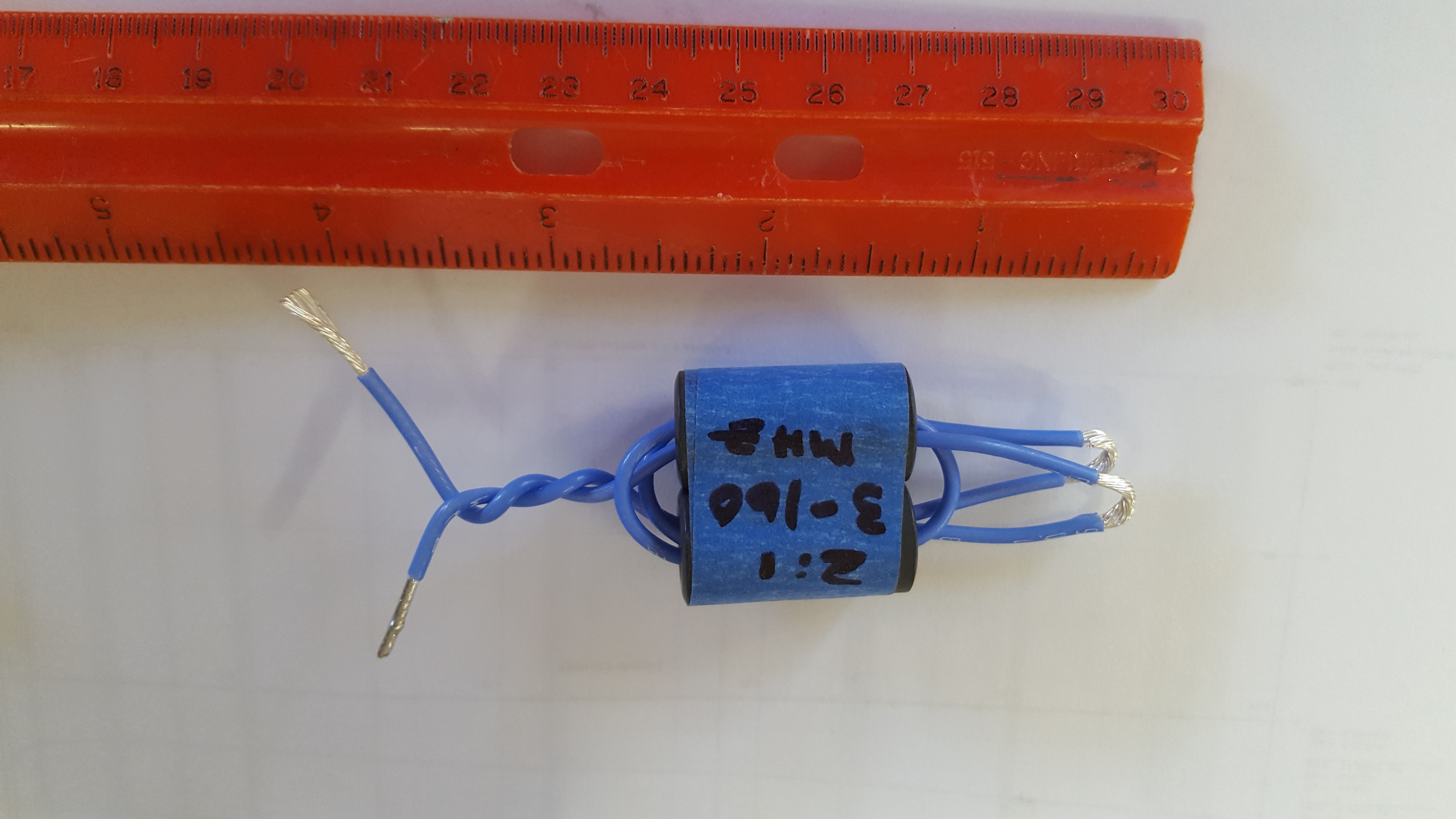 2:1 (100:50) Baluns are useful between 50 ohm coax and 100 ohm balanced lines for loops, cubical quads, log periodics and other antennas where the impedance at the end of the feedline is 100 ohms (1/2 wavelength feedline).