FT140-43, ID=.9", RFI Range 25-300 MHz
F140-43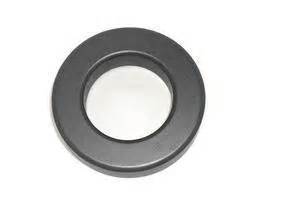 Ferrite Ring Toroid Core, ID = .9"/23mm, Mix 43
Excellent for impedance transformers like 2:1, 4;1, 9:1 or use our convenient Balun/Unun DIY kits with all the parts needed.

RFI Range (MHz):20-200 Mhz
ID-B (in/mm)::.9/23
OD-A (in/mm)::1.4/35.6
Height-C (in/mm)::.5/12.7
Weight (oz/gm)::33 grams
Initial permeability::850
A(L)::1060
Frequency (MHz)/Single turn impedance (ohms)::25MHz:38 ohms, 100 MHz:80 ohms
Palomar antenna products include feed line chokes, feed line to antenna matching transformers, static bleeders and other accessories. Click on the link to connect to the product you need.