50:450 ohm (9:1) CUBE™ Balun, 1.8-61 MHz, 1.5 KW, ladder line, ZEPP, T2FD
CB-9-1500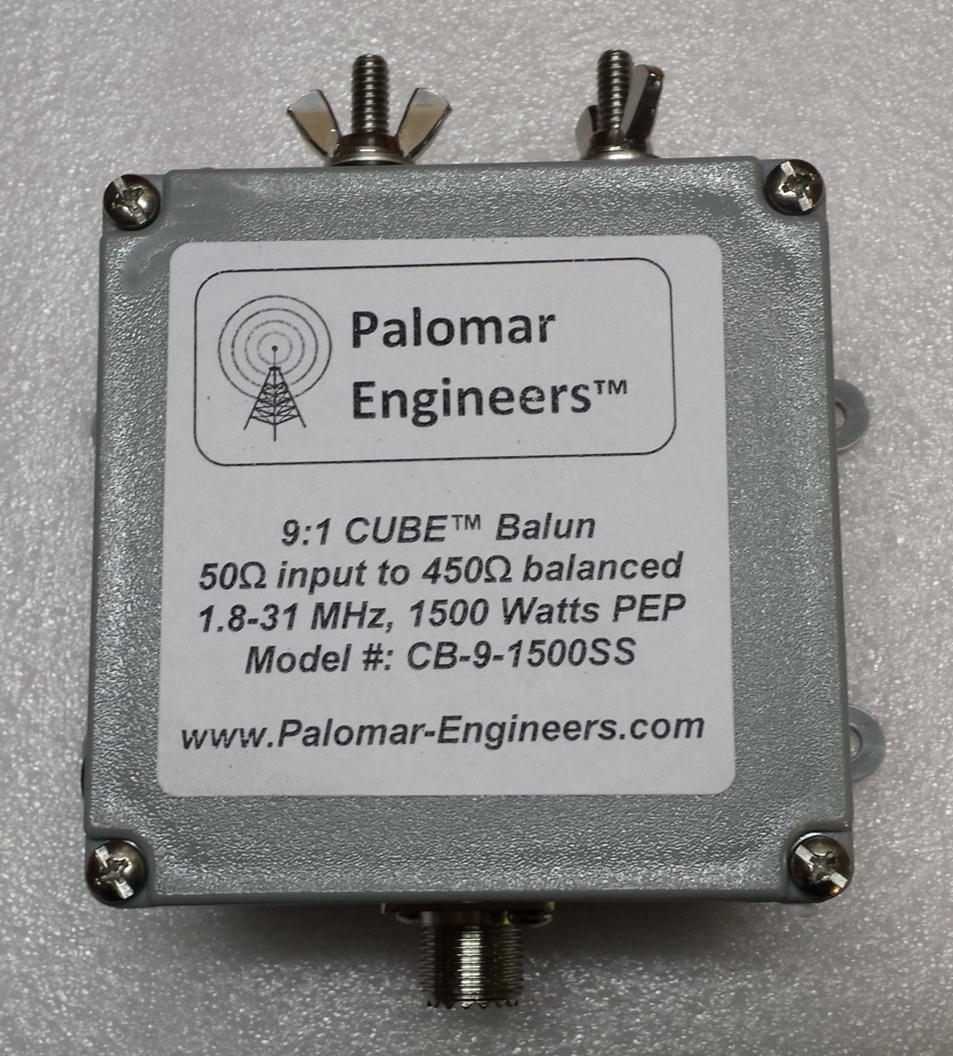 Model CB-9-1500 is a 9:1 multi-core, balanced output balun housed in a NEMA enclosure box (4″ x 4″ x 2″) with top studs (TS) used to translate a 50 ohm input up to 450 ohms at RF power levels up to 1500 watts PEP when used with a matched load. With matched 450 ohm load the SWR over the frequency range 1.8 to 61 MHz is less than 2:1 on the coax feed side.
MPN:CB-9-1500
input ohms/output ohms::50 in / 450 output
Frequency Range (MHz):1-61
PEP Power Rating (watts)::1500
Palomar antenna products include feed line chokes, feed line to antenna matching transformers, static bleeders and other accessories. Click on the link to connect to the product you need.